Natural Bridge, Bermuda
Winslow Homer American

Not on view
Homer paid particular attention to Bermuda's distinctive coastline. Formed by volcanic activity millions of years earlier, the rocky cliffs and ledges fascinated the artist. Eroded by the sea into dramatic and picturesque formations, like this natural bridge, the layers of limestone suggest ancient geological time, which will continue to be washed away through environmental change. Homer situates the landscape in his current moment by including a red-coated British soldier in the lower right corner. Perched above the bridge, he appears to be keeping watch over the ocean. In this bold composition, the artist suggests the sparkling vastness of tropical water with limpid passages of vibrant watercolor.
#4369. Winslow Homer: Crosscurrents. Natural Bridge, Bermuda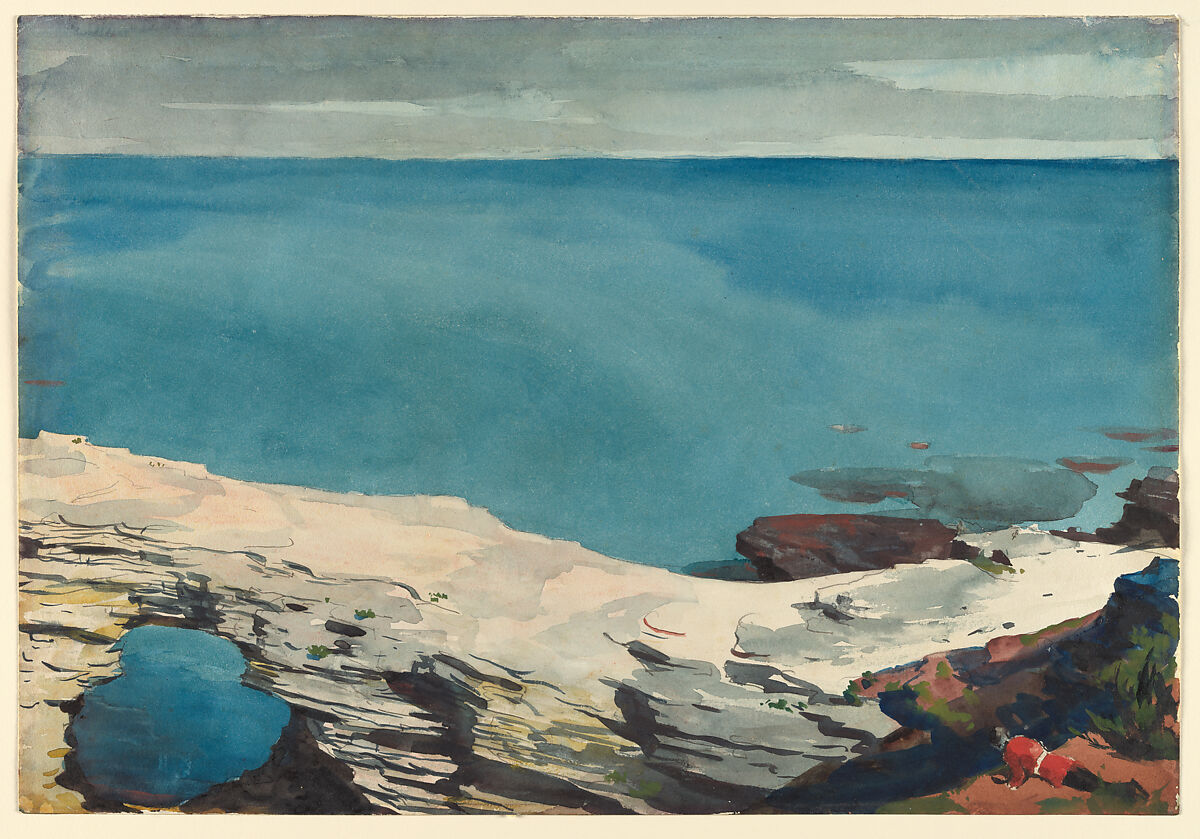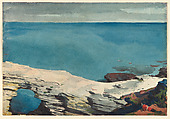 This artwork is meant to be viewed from right to left. Scroll left to view more.