Reliquary bust of a companion of Saint Ursula
On view at The Met Fifth Avenue in Gallery 535
This piece is one of twenty-three related reliquary busts, many of which have a Spanish provenance. In addition to the compartment visible on the saint's chest, a hinged opening at the top of her head gives access to another relic container.

Although long believed to be Spanish, this series of busts is closer in style to the work of sculptors from the sourthern Lowlands (Brabant or possibly Brussels), whose influence on Spanish sculpture in the late Gothic period was profound. Some examples may well have been carved in Spain by Brabantine artists who migrated to Spain during this period of close political and artistic relations at the end of the fifteenth and in the early sixteenth century. Another possible explanation is that the Hapsburg emperor Charles V donated the pieces to Spanish churches, or that Spanish officials at his court in Brussels acquired the pieces and brought them back to Spain.

The legend of this Saint goes as follows: Saint Ursula tells of a Christian princess promised to a pagan prince who went on a pilgrimage with her 11,000 maiden companions. All of them were murdered by Huns, but they reappeared as ghosts and caused the Huns to flee. In 1106 a large cache of remains was found in Cologne; as they were believed to be the relics of Ursula and her followers, many reliquaries of a similar type were made to house them. The lavish dress of the virgin martyrs was meant to evoke their social status and perhaps to encourage girls from affluent families to become nuns.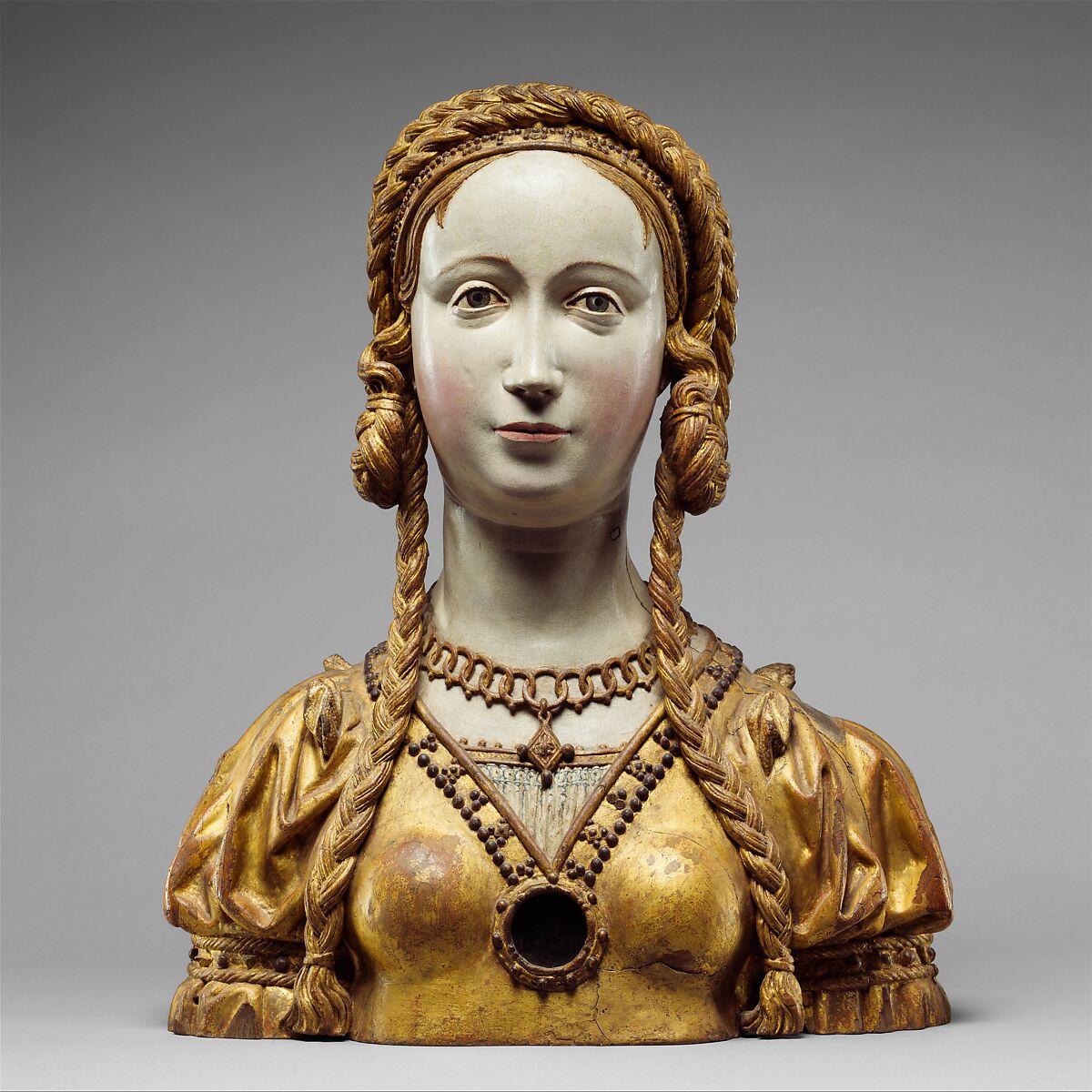 This artwork is meant to be viewed from right to left. Scroll left to view more.