Venus Marina
After a model by Girolamo Campagna Italian

Not on view
The composition derives from an over-lifesize statue of Istrian stone on the balustrade of the Libreria Marciana in Venice, executed by Girolamo Campagna between 1588 and 1590 (p. 00, fig. 75a).[1] This statue and the many other monumental sculptures created by Campagna and his contemporaries for the library balustrade were obviously considered free-use models and were replicated as small bronzes in various sizes and with varying degrees of faithfulness by different private foundries in Venice over a long period. Since these bronzes are based on the designs of the leading sculptors of the sixteenth century, they can be very appealing even when the execution is not of high quality. They were rapidly produced mass commodities used mostly as the surmounting figures of firedogs and other utilitarian objects. To facilitate production, the statuettes were often cast from already existing bronzes, as in this case, which seems to be the after-cast of an after-cast.[2] The present bronze is technically more expert than cat. 75, but the rote appearance and the "cleaner" alloy speak for a later date of manufacture. As pointed out by Peta Motture, old models were reproduced in Venice during the nineteenth century at foundries such as those run by Angelo Giordani, Michelangelo Guggenheim, and Giuseppe Michieli.[3] It is therefore virtually impossible to say when Venetian bronzes such as this Venus Marina were made.
-CKG

Footnotes
(For key to shortened references see bibliography in Allen, Italian Renaissance and Baroque Bronzes in The Metropolitan Museum of Art. NY: The Metropolitan Museum of Art, 2022.)


1. See cat. 75, note 1.
2. R. Stone/TR, June 17, 2009.
3. Motture 2003, p. 291.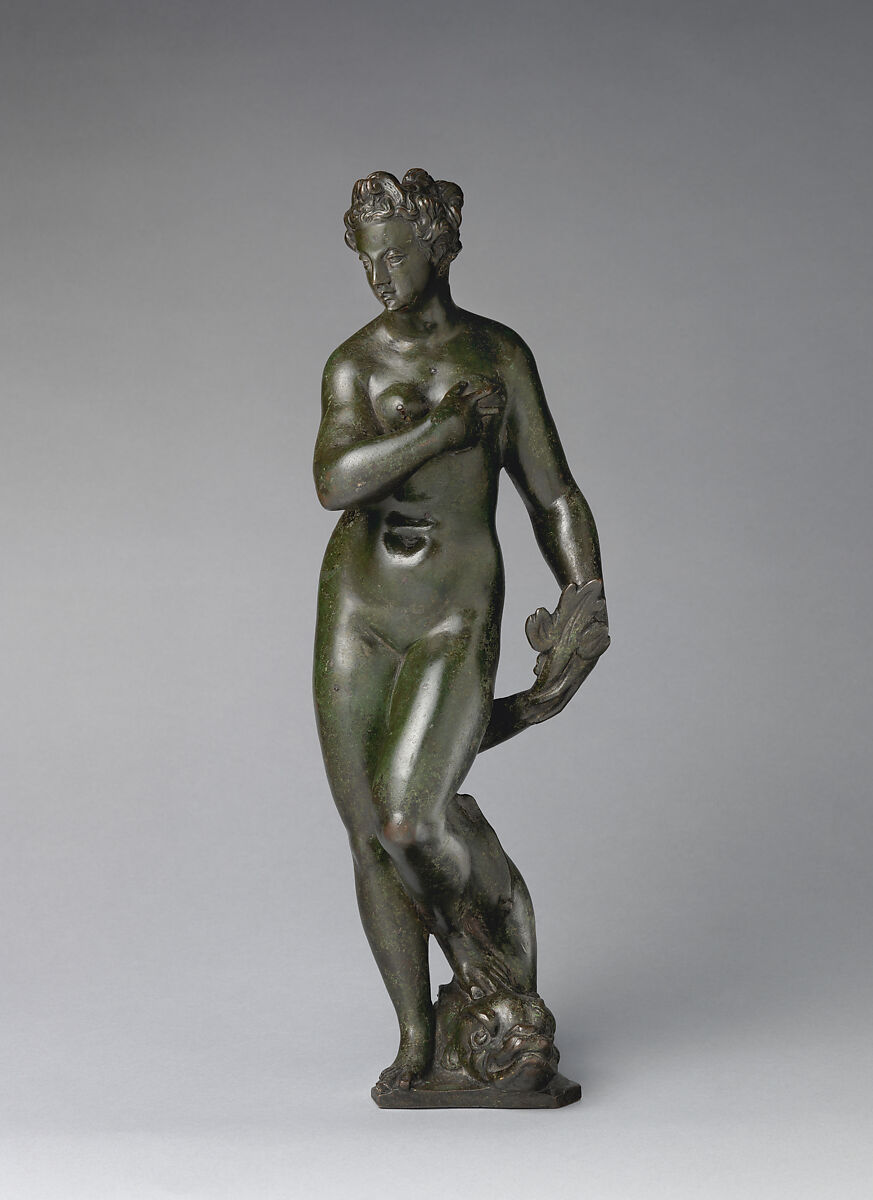 This artwork is meant to be viewed from right to left. Scroll left to view more.