Fork
On view at The Met Fifth Avenue in Gallery 522
Dining habits evolved rapidly in the seventeenth century. Forks came into use in France in the early part of the century; the concept of a matched fork and spoon, known as a couvert, did not appear until the second half of the century. Knives joined the couvert only at the very end of the 1600s, slightly after this fork and spoon were made. Their date of manufacture, 1683–84, makes them early examples of a matching fork and spoon, and they are rare survivals of this period.

Silver from the reign of Louis XIV does not exist in large quantities, since much of it was melted down in order to be reused as currency by the government. Beginning in 1689, Louis XIV issued a series of edicts that called for the confiscation of silver; the resulting new coinage was used to pay his armies and to replenish a depleted treasury. In addition, pieces of silver no longer in style frequently were melted down so that the molten metal could be refashioned in the latest taste. Thus, much silver has been lost due to the demands of both politics and fashion.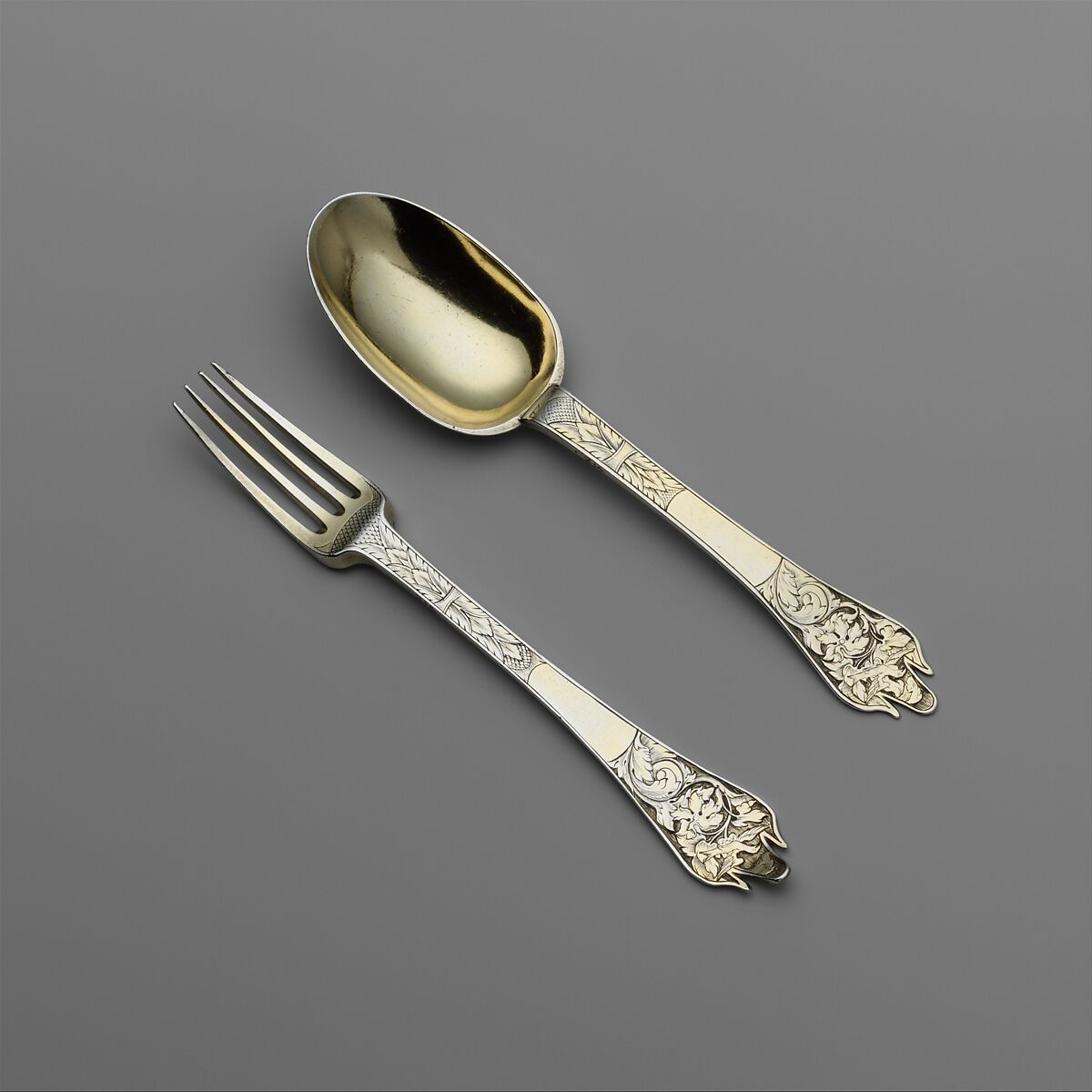 This artwork is meant to be viewed from right to left. Scroll left to view more.