Pair of scallop-shell dishes
On view at The Met Fifth Avenue in Gallery 545
These dishes in the form of scallop shells were among the twenty-four of this model included in one of the most famous silver services of the eighteenth century, now known as the Orloff service. The Russian empress Catherine the Great ordered the service in 1770, and it was delivered to her at Saint Petersburg in thirteen or fourteen shipments between 1771 and 1775. Intended for sixty people, it comprised a wide variety of pieces, including tureens, plates, dish covers, candlesticks, sauceboats, saltcellars, spice boxes, and serving spoons.

The scallop-shell form is modeled with great precision. A periwinkle and a dog whelk cling to the exterior, and the handle is in the form of a piece of seaweed. Curiously, this highly realistic interpretation of an element from nature has no counterpart in the rest of the service, which otherwise displays a rather formal Neoclassicism. Despite this stylistic incongruity, the twenty-four shells are recorded in bills for the service and in an inventory of it taken in Russia. Their intended function on the dining table is not certain, however. It is possible that they were designed to hold sweetmeats, a term that applied to a range of candied fruits and other types of confections. The immensely costly service, which eventually numbered more than 2,500 pieces, appears initially to have been intended for Catherine's own use, but she gave it to her lover, Count Gregory Orloff (1734–1783). Catherine reacquired the service after Orloff's death, but its gradual dispersal began the following year. A portion of the Orloff service was sold by the Soviet government in the late 1920s and early 1930s, whereupon several pieces entered American collections.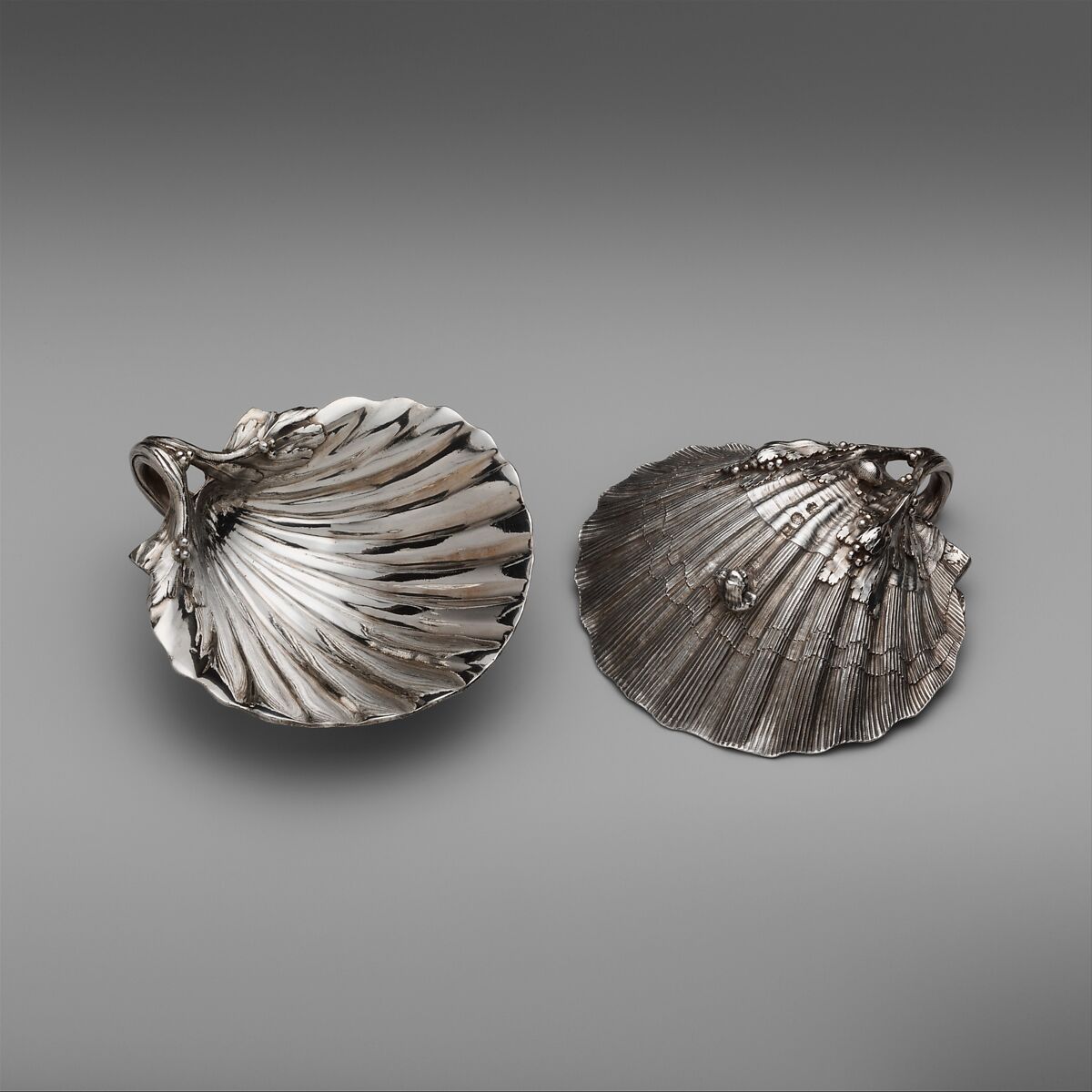 This artwork is meant to be viewed from right to left. Scroll left to view more.