Snuffbox
Daniel Govaers (or Gouers) French

On view at The Met Fifth Avenue in Gallery 545
The use of snuff did not become fashionable in France until after the death in 1715 of Louis XIV, who was known to disapprove of the habit. By the time this gold box was produced, the taking of snuff was an important and elaborate social ritual. Not only were there rules of etiquette for it but the boxes that contained the powdered tobacco became highly desirable and visible accessories, serving as statements about both one's taste and one's financial status. While visiting Paris from England with her great friend Samuel Johnson, Hester Thrale wrote, "We went nowhere to day but to the Great Toy Shop called the Petit Dunkerque; I bought a Trinket or two, & longed for a Snuffbox of exquisite beauty."[1] Boxes were produced at all levels of artistic skill and expense. Only the very rich could afford gold boxes, and gold boxes set with diamonds, such as this one, were the most expensive of all.

Boxes of significant cost often served as discreet forms of payment, as the recipient had the option of returning the box to the jeweler who had sold it and exchanging it for cash. Gold boxes were commonly given by the French monarch to reward service to his court, and the value of the box depended on the status of the person receiving it and the degree of service supplied. Foreign ambassadors were frequent recipients of expensive gold boxes from the king.

This box is a particularly elaborate example; the chased decoration is of very high quality, and inset diamonds have been liberally employed on the lid and front. It bears the mark of Daniel Gouers (also known as Govaers), one of the preeminent goldsmiths of the early eighteenth century, who inscribed "Gouers a Paris" on the bezel. The box is an early example of the Rococo style, seen here in the prominent use of abstract scrolling motifs, the asymmetry of the central decoration on the lid, and the undulating profile of the box's shape.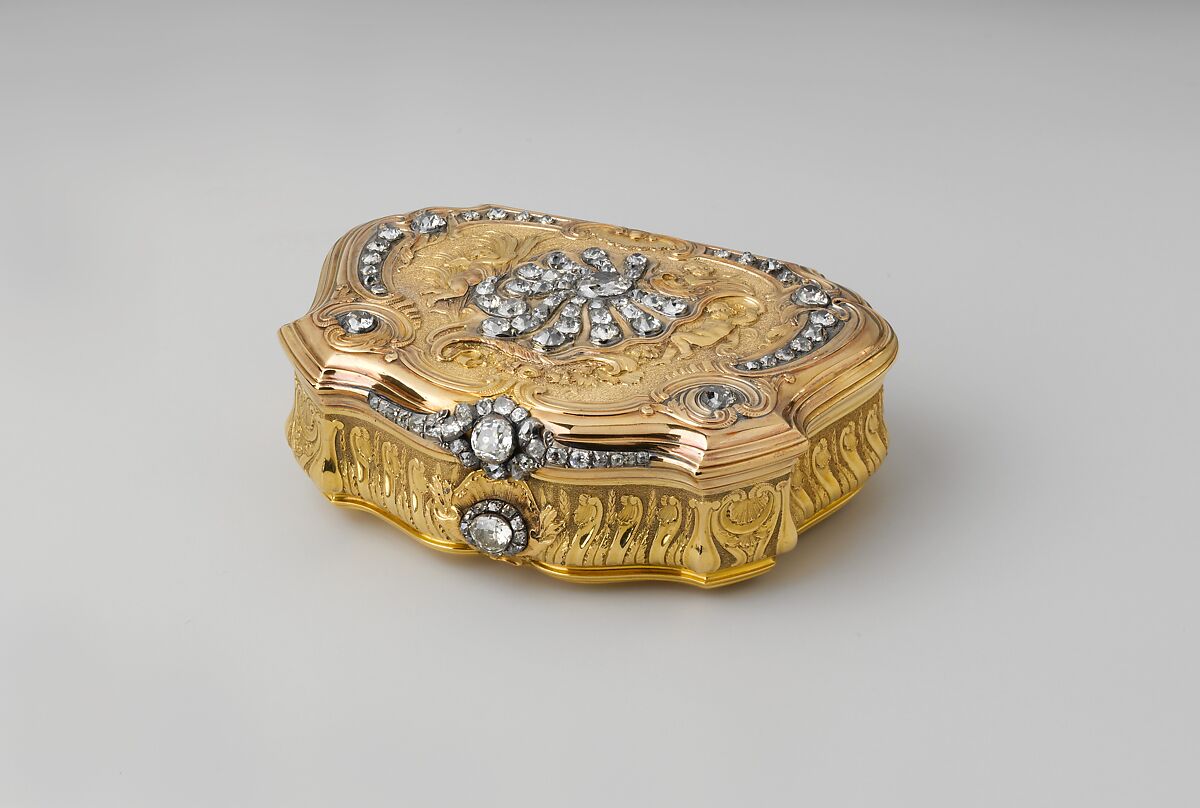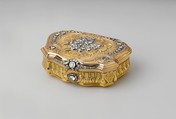 This artwork is meant to be viewed from right to left. Scroll left to view more.