Snuffbox with views at the château of Chanteloup
Possibly by Pierre-François Delafons
Miniatures by Louis Nicolas van Blarenberghe French

On view at The Met Fifth Avenue in Gallery 545
The miniatures that decorate this box lend it unusual importance and interest. The six scenes, which are painted in gouache on vellum, depict views of the Château de Chanteloup and of the gardens that surrounded it. The miniature on the lid, which provides the primary view of the château, is signed "Van Blarenberghe 1767." Three members of the Van Blarenberghe family painted miniatures, but these views of Chanteloup are attributed to Louis-Nicolas, considered the most talented of the three. His skills as a miniaturist were exceptional, and the small body of his work that survives provides an extraordinary record of various aspects of French life in the second half of the eighteenth century.

Chanteloup was owned by Étienne-François de Choiseul-Stainville, duc de Choiseul (1719–1785). As a principal governmental minister to Louis XV, and supported by the king's mistress, Madame de Pompadour, Choiseul was one of the most powerful men in France until his political downfall in 1770. He retreated to Chanteloup and never returned to public life.

In addition to commissioning the views of Chanteloup from Van Blarenberghe, Choiseul asked the artist to paint miniatures of the interiors of his Parisian house, the Hôtel de Choiseul, to be incorporated into a snuffbox similar to the Chanteloup box (private collection). The two Choiseul boxes are remarkable documents of the residences of one of the most important and colorful figures of the ancien régime.

The gold frame into which the miniatures have been inserted bear the Paris warden's mark for 1748–49. Boxes constructed with framework in this manner allowed for miniatures to be replaced as demands of fashion dictated.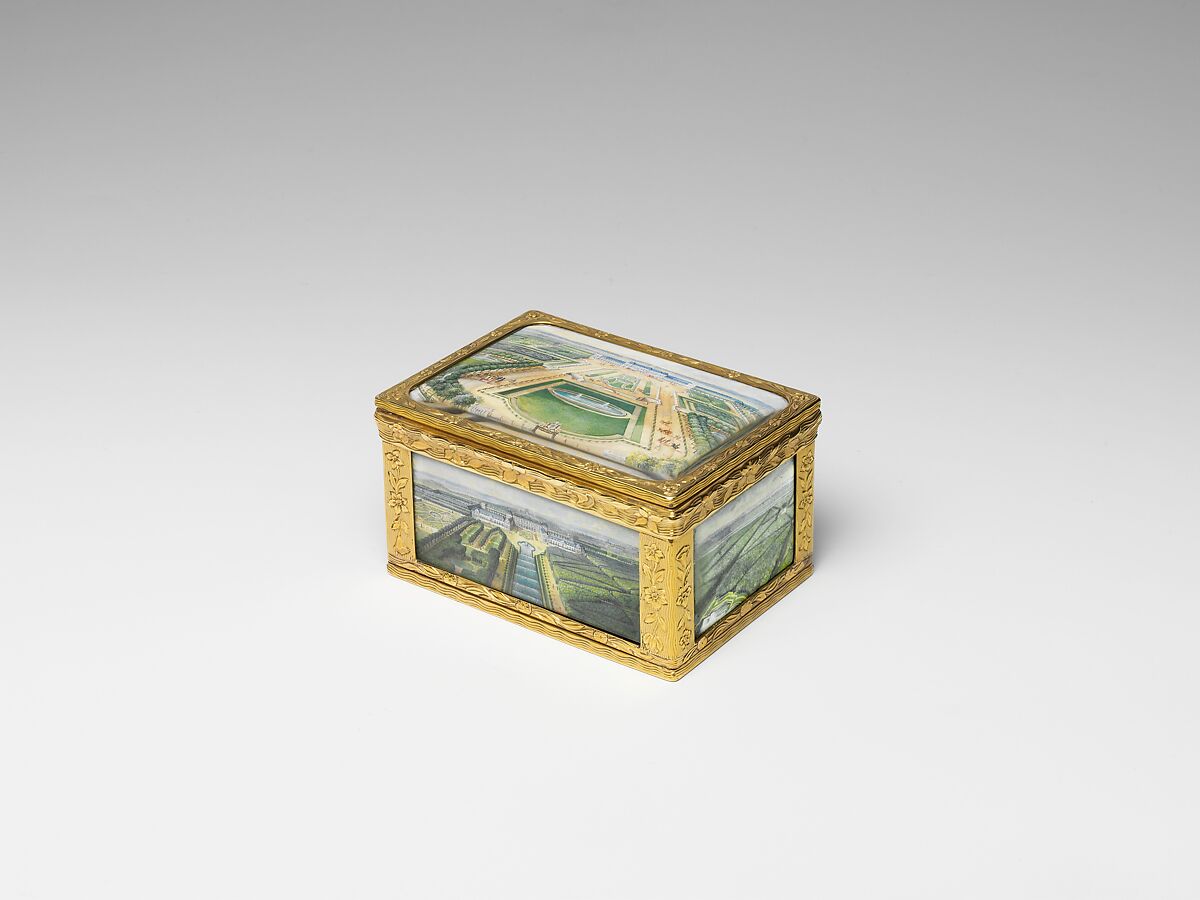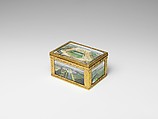 This artwork is meant to be viewed from right to left. Scroll left to view more.