Mantel clock
Clockmaker: Julien Le Roy French
Case maker: Chantilly French

On view at The Met Fifth Avenue in Gallery 539
During the eighteenth century in Europe, enthusiasm for objects from Asia was far from new. Imported Chinese porcelain and Japanese lacquers had been highly prized throughout the seventeenth century, and a variety of Chinese-inspired ornamental motifs as well as direct copies began to appear on a range of European-made objects. This clock incorporates the figure of Pu-tai Hi-Shang, a Chinese apostle of the Buddha. Made at the porcelain manufactory established by the Prince of Condé at his château at Chantilly, it is a literal copy of a blanc de chine model imported to Europe in the first half of the eighteenth century. A number of the soft-paste porcelain flowers were also made at Chantilly (the hard-paste flowers are later replacements). The porcelain figure is placed on a gilt-bronze base of exuberantly rococo form which is stamped in numerous places with the crowned C, a tax mark in use between February 1745 and February 1749.

Julien Le Roy whose signature appears in the clock's dial, was the most highly esteemed clockmaker in France during the reign of Louis XV. He belonged to the fifth generation of a family of clockmakers Paris and with his brothers formed one of the most important clock and watch workshops at the time. In 1739, he was appointed horloger du roi an honor that granted him a workshop in the Louvre. The clock has kept its original rack-and-snail quarter striking movement but has lost its pendulum.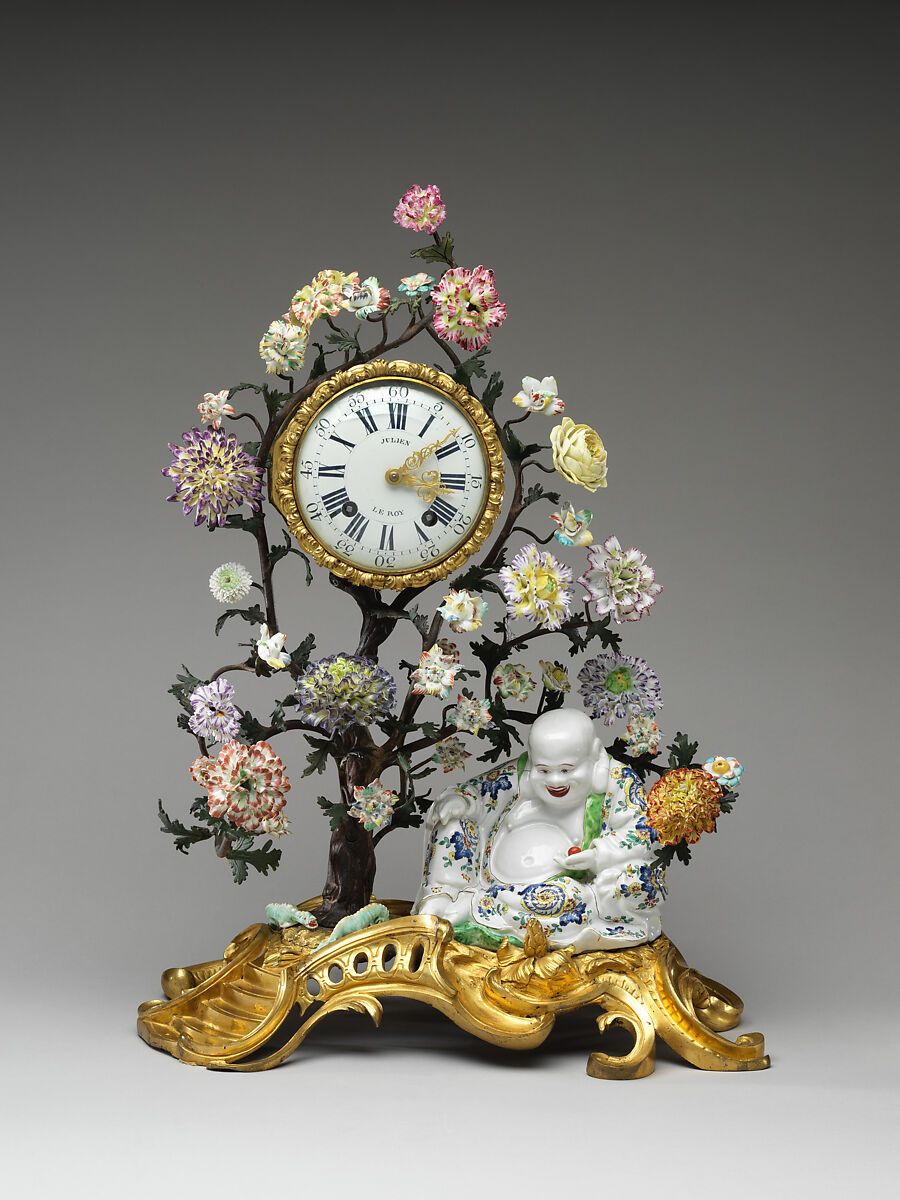 This artwork is meant to be viewed from right to left. Scroll left to view more.