Ceremonial Armors for Man (Dingjia) and Horse
Not on view
The man's armor, known as dingjia (armor with nails), is a very elaborate example of the military costume worn at the imperial court by high-ranking officials in the eighteenth and nineteenth centuries. It consists of a jacket with sleeves and an ankle-length skirt constructed of narrow overlapping plates riveted inside the fabric layers with the securing rivet heads visible on the outside. Some of these plates, of brightly polished steel, are exposed on the arms and skirt. Although not intended for use in battle, the jacket is reinforced further with large shoulder pieces, panels under the arms, and a small panel of similar construction that covers the lower abdomen. This fashion thus combines the warrior's practical but usually plain armor and the ceremonial robes often worn over it.

This example is embroidered with gold and colored silk thread, in traditional designs of dragons and waves. The delicately engraved and gilt steel plates at the shoulders repeat these motifs. The helmet is surmounted by a crest of sable tails, coral, and kingfisher feathers mounted with cloisonné enamels. The horse armor has no internal plates but only the rivet heads to give the outward appearance of armor.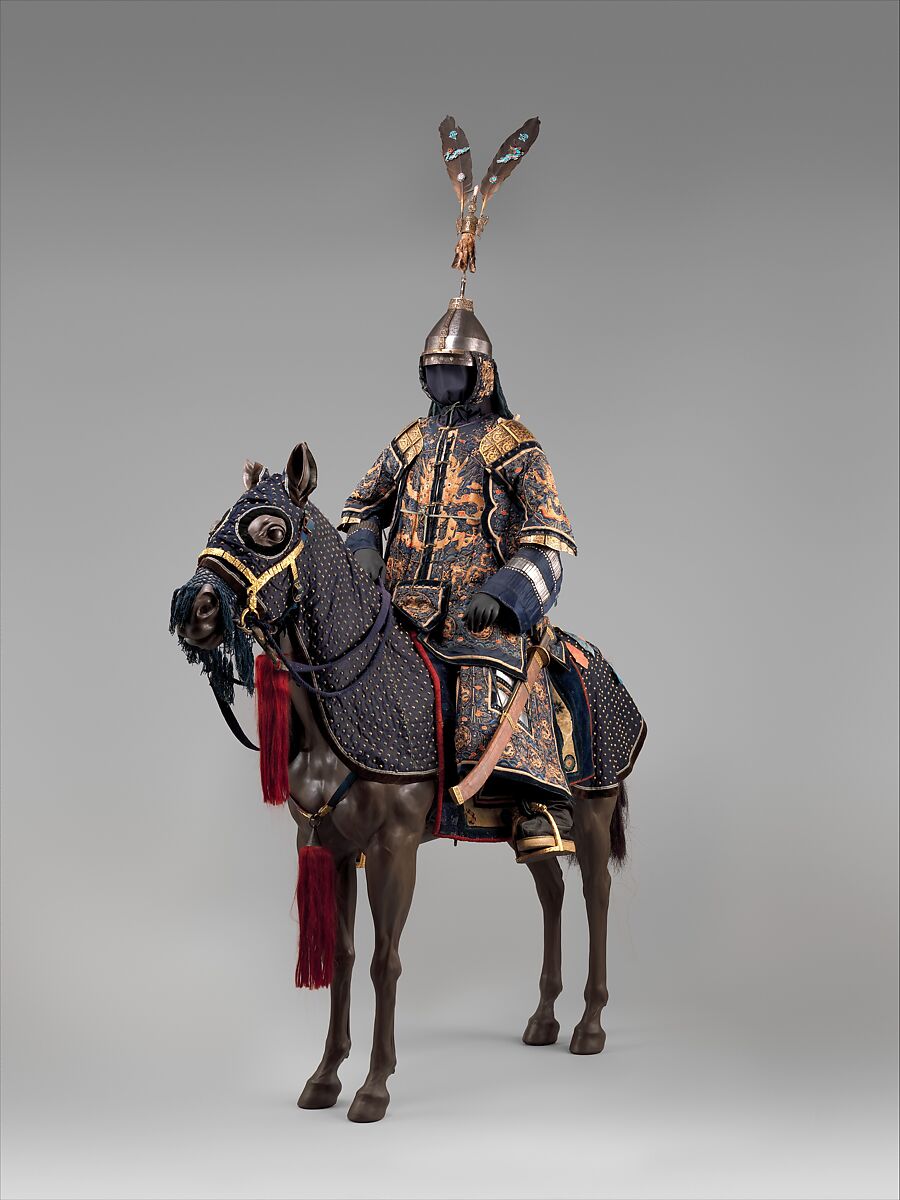 This artwork is meant to be viewed from right to left. Scroll left to view more.