Glass cameo fragment of a large platter or tabletop
On view at The Met Fifth Avenue in Gallery 166
Translucent deep purple with opaque white overlay.

Everted, rounded rim, with slightly downturned outer lip; shallow convex side; flat bottom with slightly upturned and rounded outer edge.

On interior, two raised lines as molding around side, retaining in places traces of white overlay; on exterior, recessed horizontal lines below rim and at edge of side and bottom. Decoration carved in white overlay, comprising a crab, a squid, and two bivalve molluscs, with incised details, such as the naturalistic patterning of the shells and the tenticles of the squid.

Rim fragment, broken into a dozen pieces and repaired; many pinprick bubbles; dulling, deep pitting, brilliant iridescence, and patches of brown enamel-like weathering

Over a background of deep purple (representing Homer's "wine-dark sea"), a layer of opaque white glass have been added and then carved to represent various sea creatures. The fragment is said to have been found on the island of Capri (in the Bay of Naples, Italy), near the imperial villa where the Emperor Tiberius lived in seclusion between A.D. 27 and 37.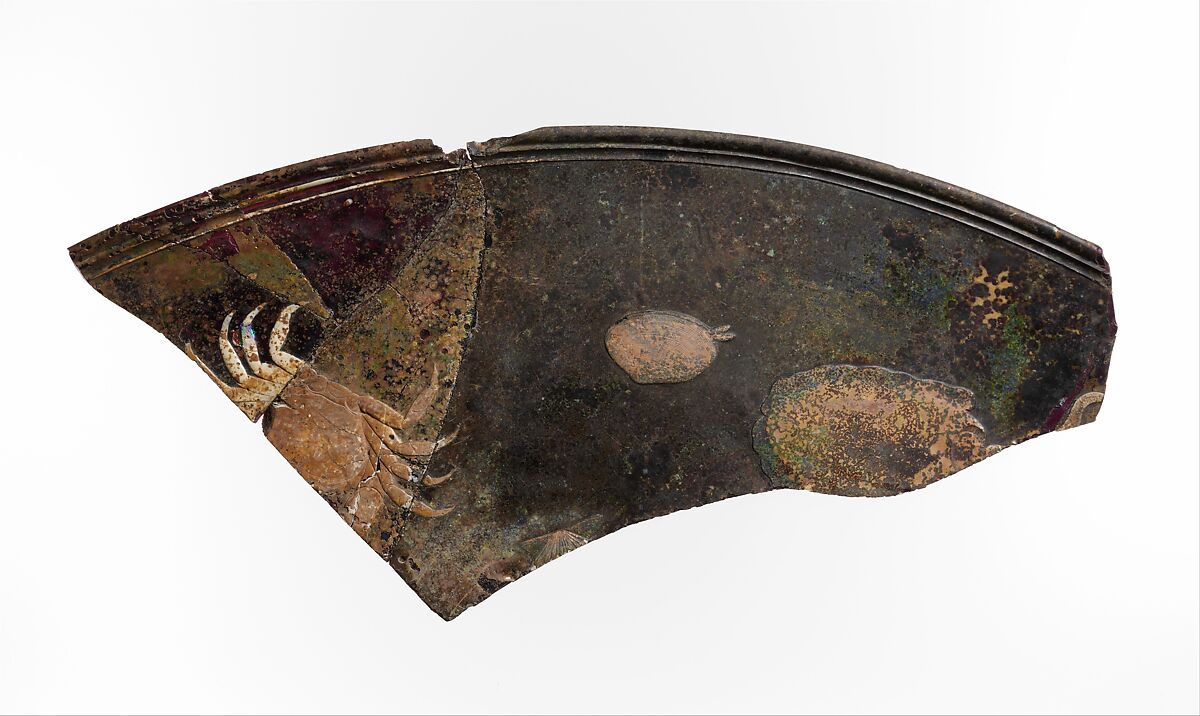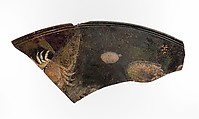 This artwork is meant to be viewed from right to left. Scroll left to view more.