Marble bust of Herodotos
On view at The Met Fifth Avenue in Gallery 162
Copy of a Greek bronze statue of the first half of the fourth century B.C.

Herodotos (ca. 484–424 B.C.) of Halikarnassos achieved fame in his lifetime for his Histories, which chronicle the Greek wars with Persia in the first quarter of the fifth century B.C. and the years surrounding those momentous events. His most brilliant and original accomplishment was his conception of a narrative that interweaves local traditions in a span of more than seventy years and encompasses much of the world known to the ancient Greeks through fact and fiction. Cicero called him the father of history. This work is one of numerous extant Roman copies that stem from a Greek statue, probably of the first half of the fourth century B.C. Portraits of Herodotos also appear on Roman bronze coins from Halikarnassos.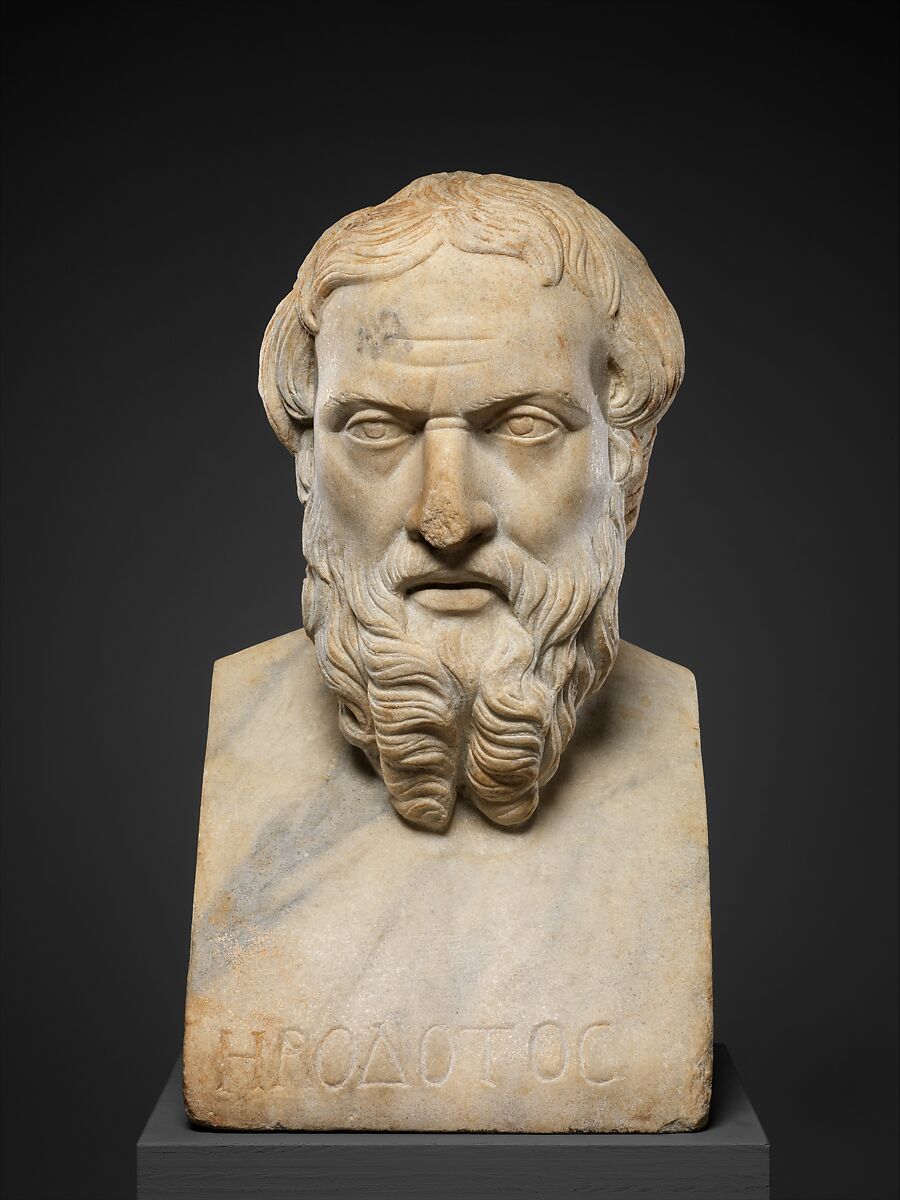 This artwork is meant to be viewed from right to left. Scroll left to view more.