Terracotta kylix: Siana cup (drinking cup)
Attributed to the C Painter

On view at The Met Fifth Avenue in Gallery 155
Interior, gorgon
Exterior, obverse, Achilles pursuing Troilos and Polyxena; reverse, horsemen

The C(orinthianizing) Painter takes his name from the strong influence of Corinthian vase-painting on his style. He particularly favored the Siana cup, which afforded him an ample, regularly shaped surface over which to deploy mythological narratives. The C Painter has chosen a later moment in the Troilos story than the Painter of London B 76. The hare and bird emphasize the speed of Achilles' pursuit.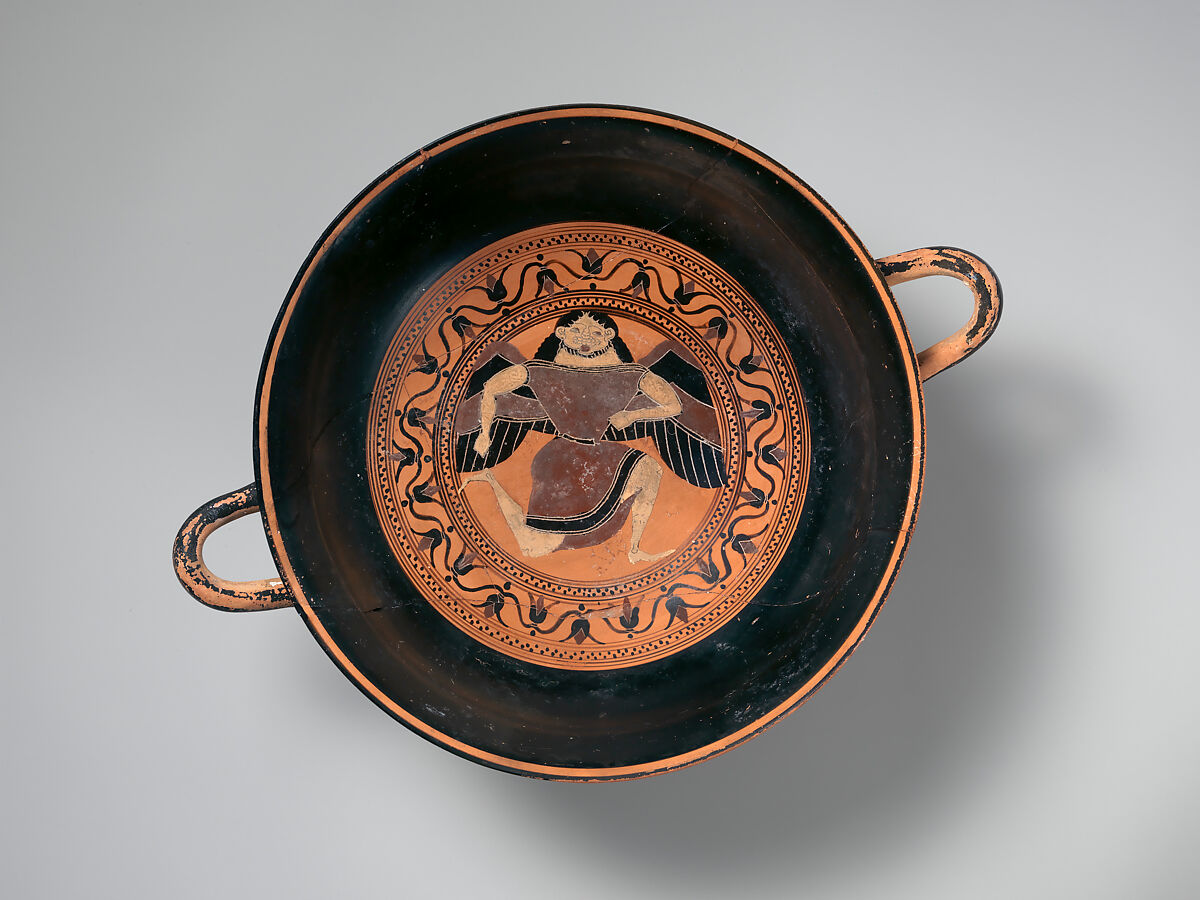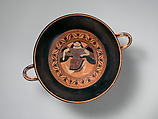 This artwork is meant to be viewed from right to left. Scroll left to view more.