Terracotta pyxis (box)
Attributed to the Penthesilea Painter

On view at The Met Fifth Avenue in Gallery 157
The Judgement of Paris

During the middle of the fifth century B.C., the white-ground technique was commonly used for lekythoi, oil flasks placed on graves, and for fine vases of other shapes. As classical painters sought to achieve ever more complex effects with the limited possibilities of red-figure, the white background gave new prominence to the glaze lines and polychromy. The decoration of this pyxis reflects the delight with which an accomplished artist like the Penthesilea Painter depicted a traditional subject.
#1029. Terracotta pyxis (box)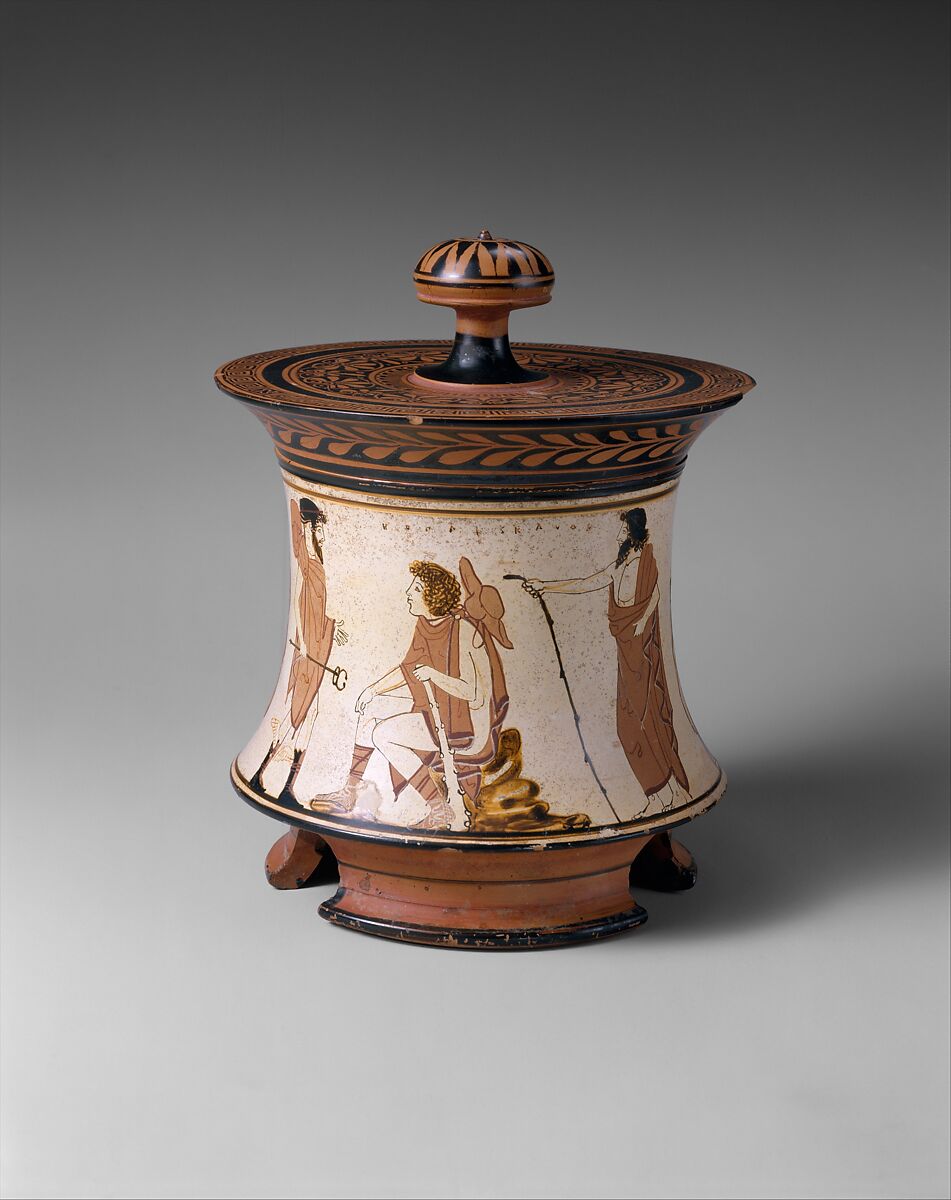 This artwork is meant to be viewed from right to left. Scroll left to view more.