Marble capital and finial in the form of a sphinx
On view at The Met Fifth Avenue in Gallery 154

This sculpture originally crowned the tall grave marker on view in this gallery. A plaster copy has been set on the monument itself and a new color reconstruction is displayed nearby. The sphinx retains abundant traces of yellow, red, black, and blue pigment, and the front face of the capital once had a painted design of palmettes and volutes (spiral scrolls).

A mythical creature with a lion's body, the wings and breast of a bird, and a human head, the sphinx appears in various forms of art throughout the eastern Mediterranean region from the Bronze Age onward. The Greeks pictured it as a winged female and often placed its image on grave monuments as guardian of the dead. This example was carved separately from the rest; its plinth was let into a socket at the top of the capital and secured by a metal dowel and a bed of molten lead. The capital is in the form of two double volutes designed like a lyre.
#834. Marble Capital and Finial in the Form of a Sphinx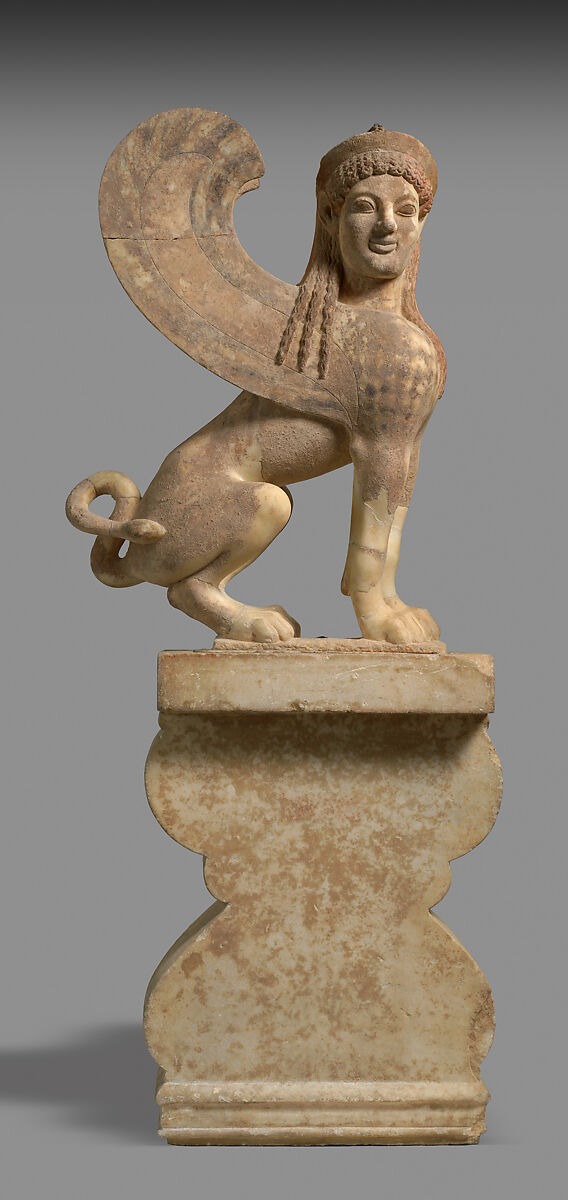 This artwork is meant to be viewed from right to left. Scroll left to view more.