Bronze statuette of Aphrodite
On view at The Met Fifth Avenue in Gallery 164
Variant of the 4th century B.C. Aphrodite of Knidos by Praxiteles

No other sculpture in antiquity enjoyed the renown of Praxiteles' Aphrodite of Knidos. For the Roman author Pliny the Elder (A.D. 23–79), it was not only the finest work by Praxiteles but also the finest statue in the world. Roman coins minted in Knidos that depict the statue provide the general identification of the pose. Aphrodite stands nude, with her weight on her right leg, her head turned to the left, her right hand covering her pubic area, and her left hand holding a fold of drapery that falls onto a hydria (water jar) standing on a pedestal. The statue was erected in a round temple and was meant to be viewed from all sides. The goddess is depicted undressing before (or dressing after) a bath in "heroic nudity" as unconscious and glorious as that of the gods.

This magnificent large bronze statuette represents only one variation on the Praxitelean original. While originally an over-life-sized work sculpted in Parian marble, the Aphrodite of Knidos was widely imitated and adapted by artists of the Greek and Roman world in many mediums and on many scales.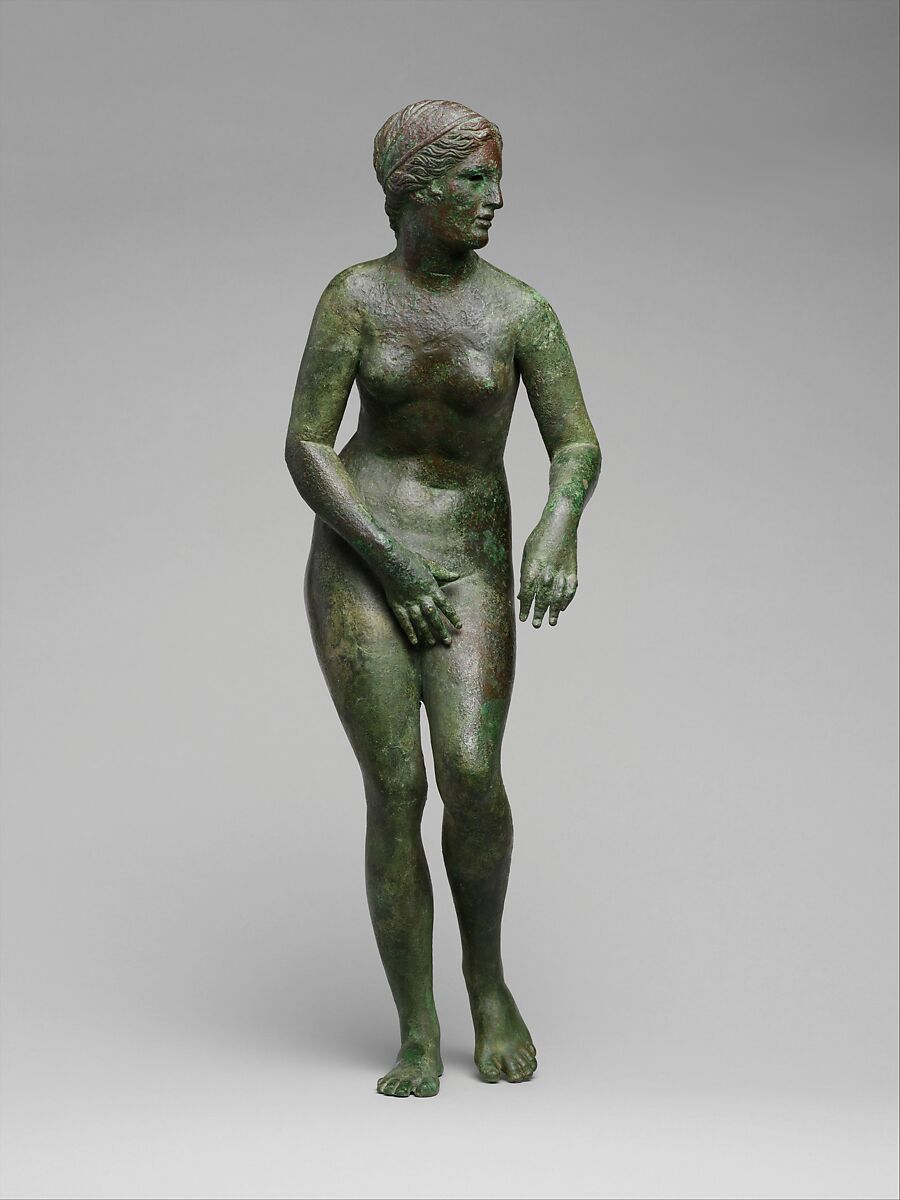 This artwork is meant to be viewed from right to left. Scroll left to view more.