Bronze statuette of a horse
On view at The Met Fifth Avenue in Gallery 164
When this bronze horse was first acquired in 1923, its austere majesty led to its identification as an Early Classical masterpiece of the fifth century B.C. It was long heralded as artistically the most important single object in the Museum's Classical collection. In the late 1960s, its authenticity was questioned on technical grounds, causing an international uproar and intense scholarly debate. After extensive scientific analysis, including thermoluminescence dating of its clay core, its authenticity was vindicated. However, reconsideration of its stylistic features in light of our current knowledge of the reuse of earlier styles in Hellenistic art has led to a more probable dating in the Late Hellenistic period.

In the Classical period, such large statuettes were primarily religious in nature. Bronze horse or horse-and-rider statuettes were typically placed on the tops of columns set up at sanctuaries by the animal's owner in commemoration of one or more victories in the horse races held at the Panhellenic sanctuaries of Olympia, Delphi, Isthmia, and Nemea. This practice continued in Hellenistic times, when other uses were also possible for such a sculpture of a horse. For example, it could have decorated a private home. It could also have been made for the Roman art market, for which many Greek artists were producing works in the Classical style in the first century B.C.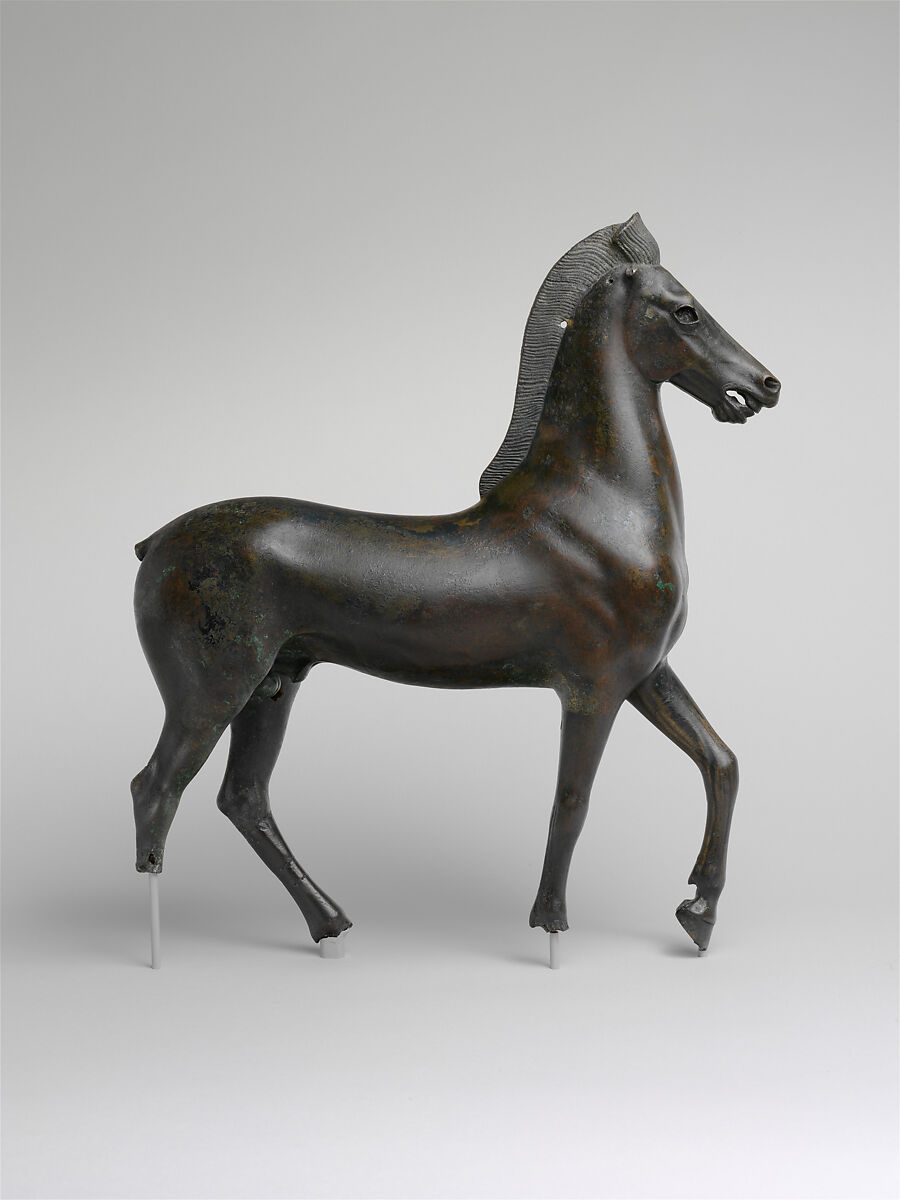 This artwork is meant to be viewed from right to left. Scroll left to view more.