Marble portrait bust of the emperor Gaius, known as Caligula
On view at The Met Fifth Avenue in Gallery 162
The portrait style created for Augustus was adopted by his family and immediate successors in order to stress the unity and continuity of the Julio-Claudian dynasty. This fine bust of Caligula (r. A.D. 37– 41) has regular features and carefully designed locks of hair similar to those in portraits of Augustus. Here, however, the artist has also conveyed something of Caligula's vanity and cruelty in the proud turn of the head and the thin, pursed lips.
#1094. Marble portrait bust of the emperor Gaius, known as Caligula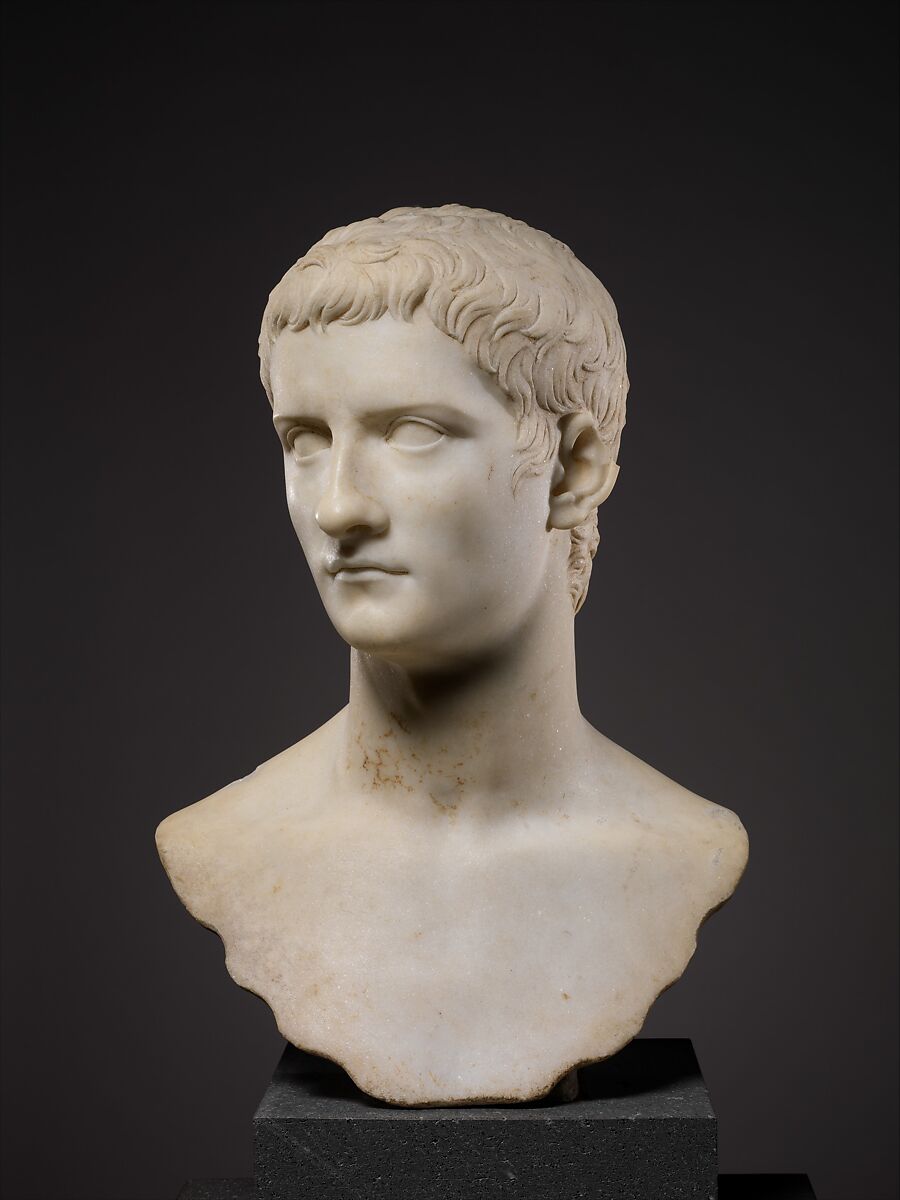 This artwork is meant to be viewed from right to left. Scroll left to view more.