Glass amphoriskos (perfume bottle)
On view at The Met Fifth Avenue in Gallery 154
Translucent purple but streaked with light blue especially around lower body, with handles and base-knob also in translucent light blue; trails in opaque yellow and turquoise blue.
Inward-sloping rim-disk; cylindrical neck; uneven angular shoulder; ovoid body, tapering downwards to pointed bottom; applied small circular base-knob with rounded edge and small indent at center of slanting bottom; two strap handles applied to top of shoulder and drawn up and in, forming oval rings on sides of neck.
One yellow trail attached at edge of rim-disk; another thick yellow trail applied to shoulder and wound in a spiral around to top of body, then tooled into a close-set zigzag pattern on upper body, where a turquoise blue trail is added, mingling with the yellow; below this, a third fine yellow trail wound horizontally twice around lower body.
Intact; slight dulling and pitting, with small patches of iridescent weathering.

Glass vessels such as these first appeared in the Greek world late in the sixth century B.C. They originally contained perfumes or scented oils used in funerary rites, after which the bottles were left in the grave.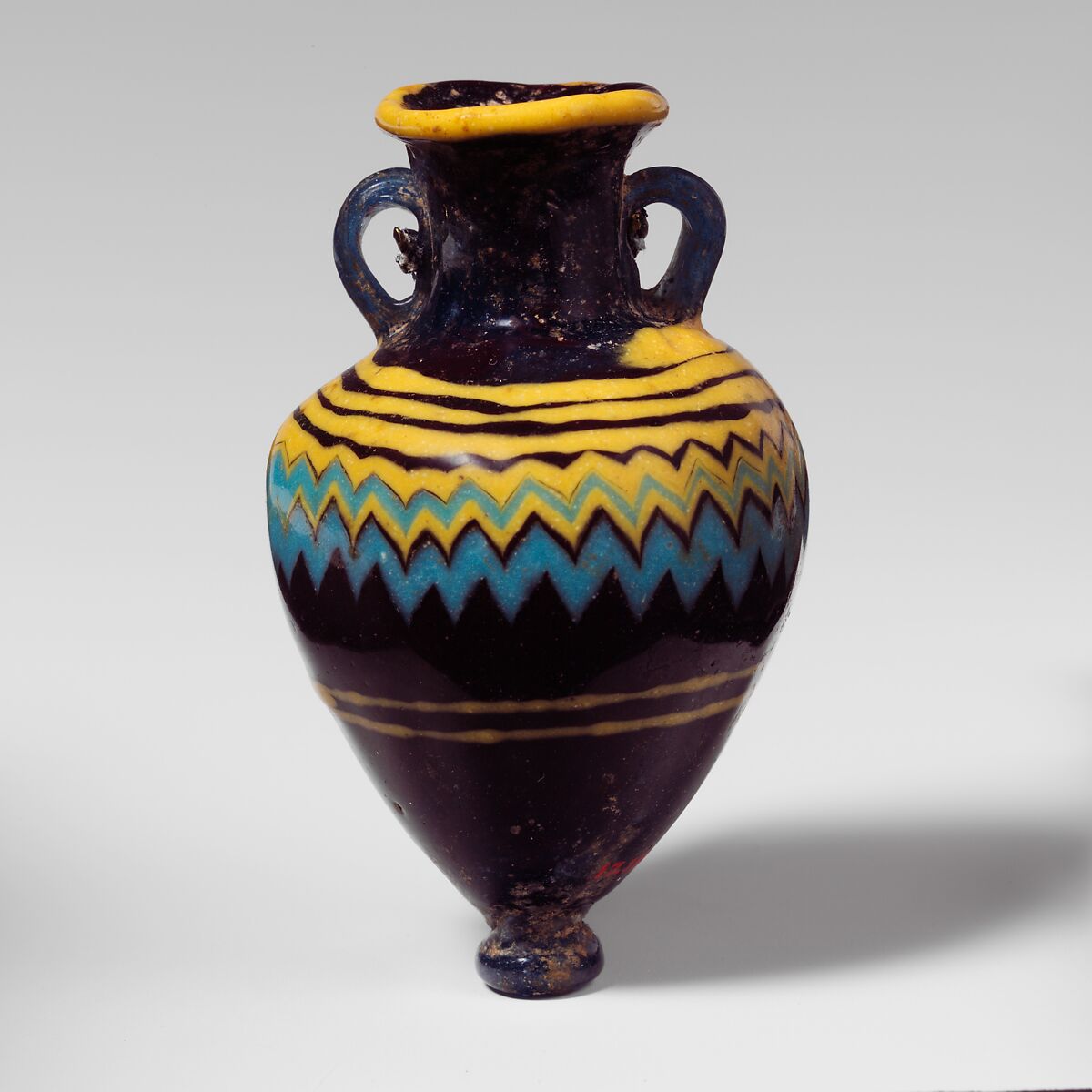 This artwork is meant to be viewed from right to left. Scroll left to view more.