Marble sarcophagus with the myth of Endymion
On view at The Met Fifth Avenue in Gallery 169
Found on the Via Ardeatina, on the outskirts of Rome

The myth of Endymion, a beautiful shepherd who was so loved by the moon goddess Selene that she gave him eternal youth with eternal sleep, became a popular funerary motif in Roman art. Here, the moon goddess alights from her chariot to visit her reclining lover. Both this sarcophagus and another that faces the open area with a fountain in the courtyard, are decorated with this subject. It is
interesting to compare the relief technique; on this mid-second century A.D. work, the relief is shallow, while the other sarcophagus, dated to the early third century, has deep carving with strong light and dark effects created by much use of the running drill.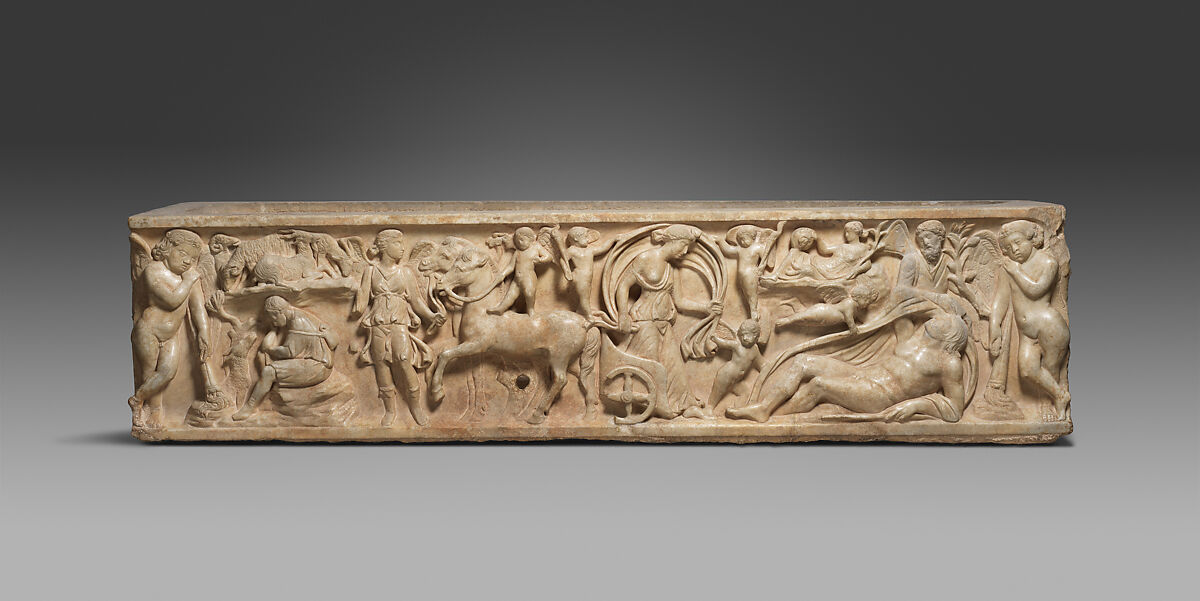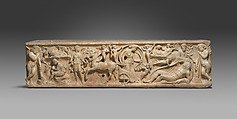 This artwork is meant to be viewed from right to left. Scroll left to view more.