Marble funerary altar of Cominia Tyche
On view at The Met Fifth Avenue in Gallery 162
This woman's name is known from the inscription below the portrait which reads: "To the spirits of the dead. To the most saintly Cominia Tyche, his most chaste and loving wife, [from] Lucius Annius Festus. [She] died at the age of twenty-seven years, eleven months, twenty-eight days. Also for himself and for his descendants." This cippus, or grave altar, is known to have been in a house near the Roman forum in the sixteenth century. It entered the collection of Cardinal Francesco Barberini during the seventeenth century. The jug and patera (libation dish) on the monument's sides allude to the common practice in antiquity of pouring liquids as an act of commemoration, in this instance recalling the modern tradition of placing flowers at the graveside.

Apart from the arresting portrait with Cominia's massive hairdo of a late Flavian or early Trajanic style, the funerary altar is remarkable for the details that the inscriptions provides about her age and character, and sense of loss expressed by her husband. In giving her exact age at death in terms of months and days as well as years, it implies that her date of birth had been recorded and was known to her grieving husband.
#1205. Marble funerary altar of Cominia Tyche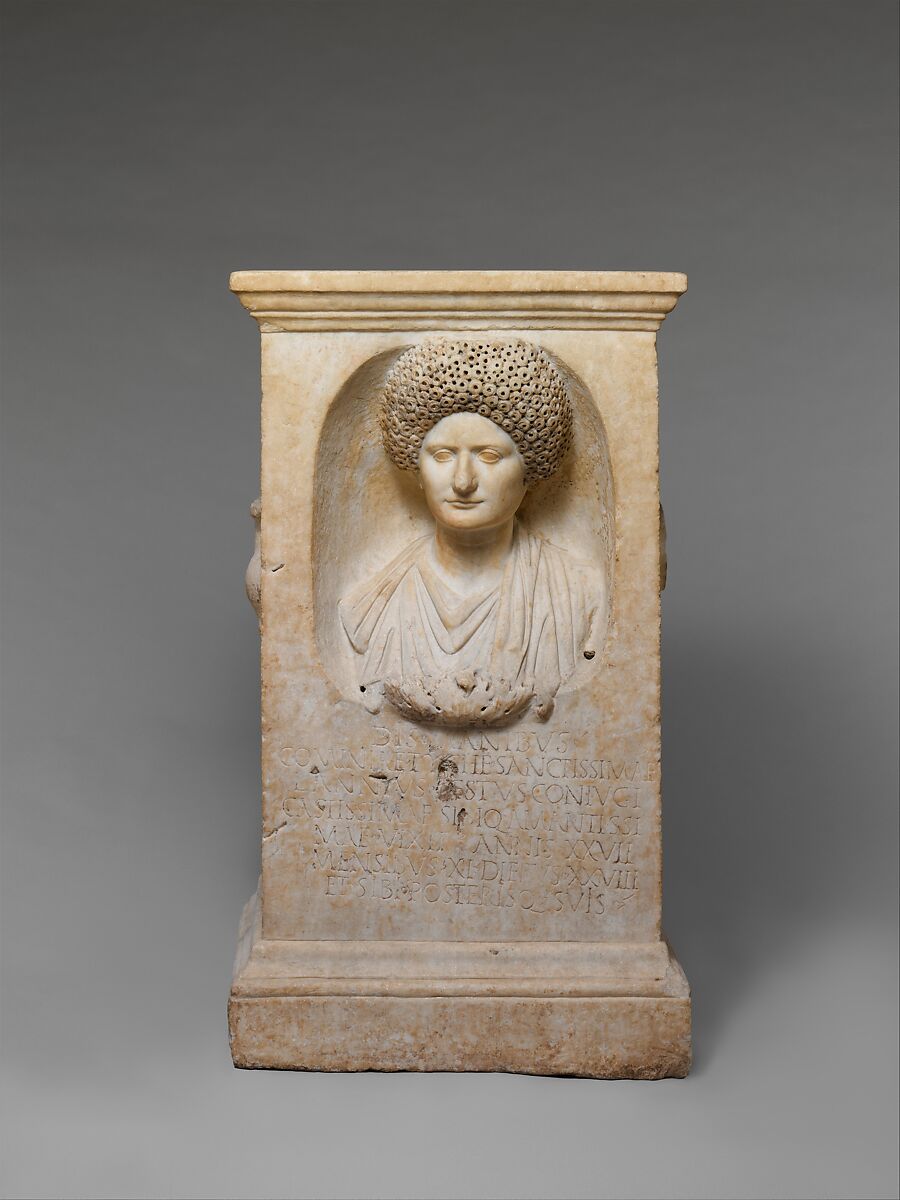 This artwork is meant to be viewed from right to left. Scroll left to view more.