Shirt of Mail and Plate
Indian, Deccani, probably Vijayapur
Not on view
Mail shirts reinforced with steel or iron plates appear to have been developed first in Iran or Anatolia in the late fourteenth or early fifteenth century. Variations of mail-and-plate armor were worn subsequently throughout the Middle East by the Persians, Ottomans, and Mamluks. The style probably was introduced into India early in the Mughal period due to Ottoman influence on Mughal military practices.

The armor is part of a large group of material that comes from the armory of the maharajas of Bikaner in Rajastan, northern India. An inscription inside one of the plates gives the name of Maharaja Anup Singh (reigned 1669–98) and the date samvat 1748 (A.D. 1691-2). Anup Singh was a general in the armies of the Mughal emperor Aurangzeb and led a series of campaigns in the Deccan in the 1680s and 1690s, including battles at Golconda in 1687 and Adoni in 1689. The date on the armor indicates that it must have been taken as booty during one of the Deccan campaigns.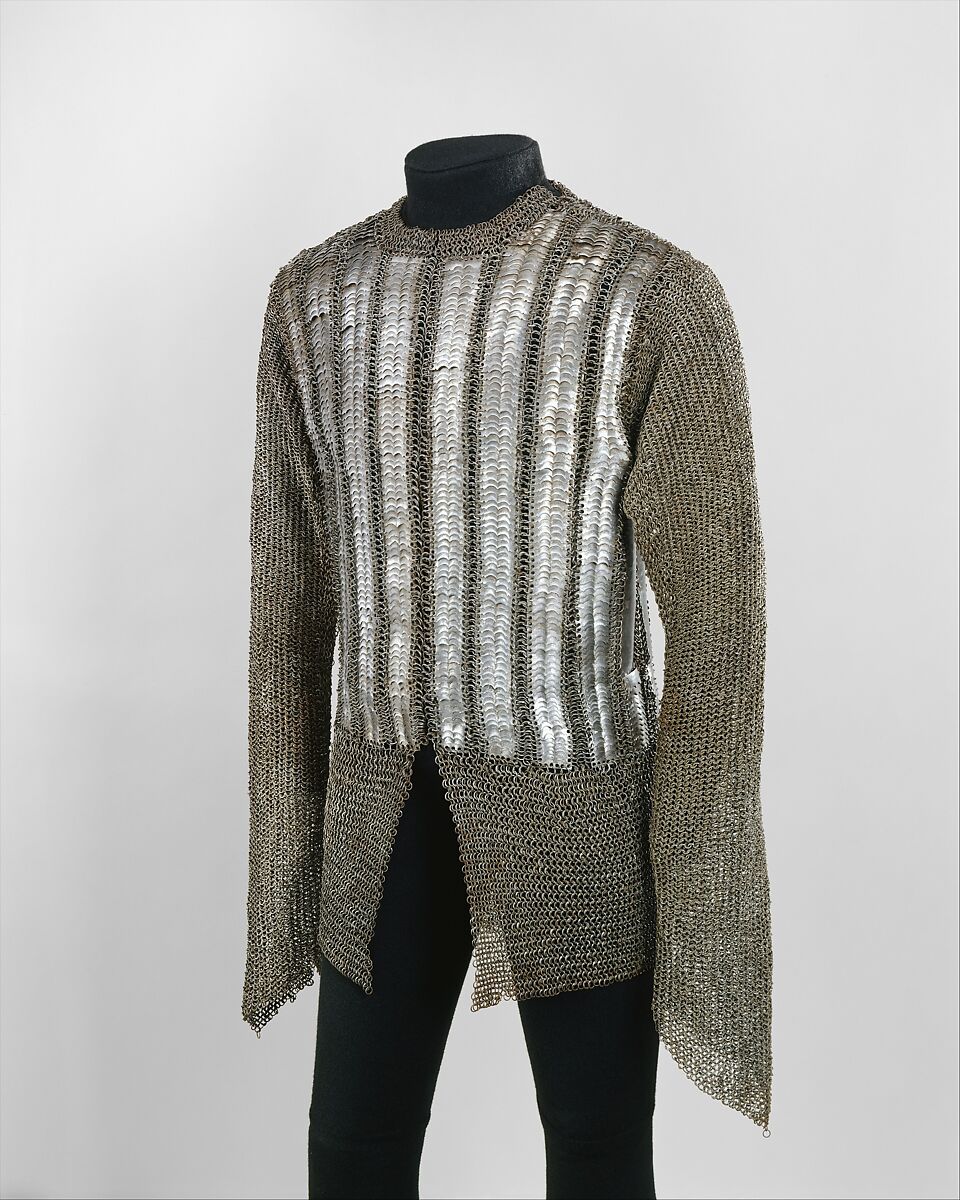 This artwork is meant to be viewed from right to left. Scroll left to view more.