Terracotta pelike (jar)
Attributed to Polygnotos

On view at The Met Fifth Avenue in Gallery 159
Obverse, Perseus beheading the sleeping Medusa
Reverse, King Polypeithes between two women

King Polydektes sent Perseus to obtain the head of the Gorgon Medusa, a monstrous, snaky-haired, winged creature with glaring eyes whose gaze turned beholders to stone. Perseus accomplished his mission with the help of Athena, Hermes and the Nymphs, and returned to the island of Seriphos whence he had set out. By the mid-fifth century B.C., the story and the motif of the Gorgon's head had become popular in Attic art. Perseus looks unwaveringly at his protectress, Athena as he is about to behead the sleeping Medusa. The rendering here is unusual, however, because it is one of the earliest in which Medusa's face is that of a beautiful young woman. Another important feature here, although not longer readily visible, is that rays surround the hero's head, indicating special stature or power.
Compared with the movement and detail on the obverse, the reverse shows a grand and quiet scene of a king—who is not otherwise known—between two women holding the standard offering utensils.
Polygnotos was a rather current name in classical Athens. It is most often associated with Polygnotos of Thasos who painted large-scale wall paintings in Athens and Delphi that are described in ancient literary sources.
#835. Terracotta Pelike (jar)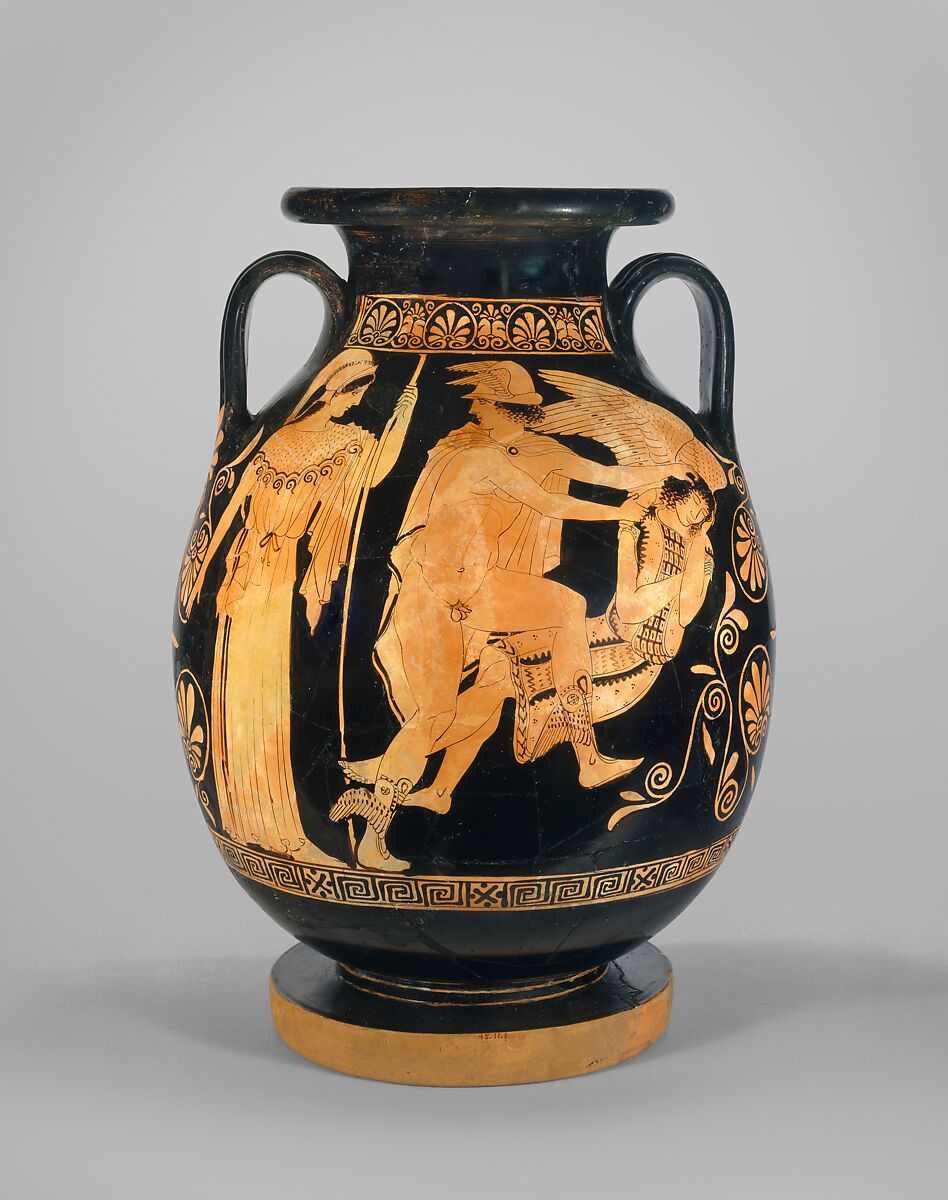 This artwork is meant to be viewed from right to left. Scroll left to view more.