Terracotta neck-amphora of Panathenaic shape (jar)
Attributed to the Princeton Painter

On view at The Met Fifth Avenue in Gallery 154
Obverse, Athena at altar, flautist, and woman
Reverse, seated man between 2 men and 2 women

This vase is of considerable importance, for although it is not an official prize amphora, the decoration on the obverse refers to numerous aspects of the Panathenaic festival. The image of Athena in the center is that of Athena Polias, the goddess of the Akropolis who invariably occupies the obverse of the Panathenaic prize vases. In front of her is a burning altar, and behind it a flute-player. The Panathenaic games included not only athletic but also musical competitions, to which this figure most probably refers. The woman on the right carries on her head a stiff horizontal object that seems to represent the peplos, the garment for Athena's image that was renewed every four years. It is about to be unfolded and draped on the statue.
The subject on the reverse is difficult to elucidate. The seated man is characterized as a god or king by his scepter. If he bears some relation to the depiction on the reverse, he may be Zeus awaiting the birth—from his head—of Athena.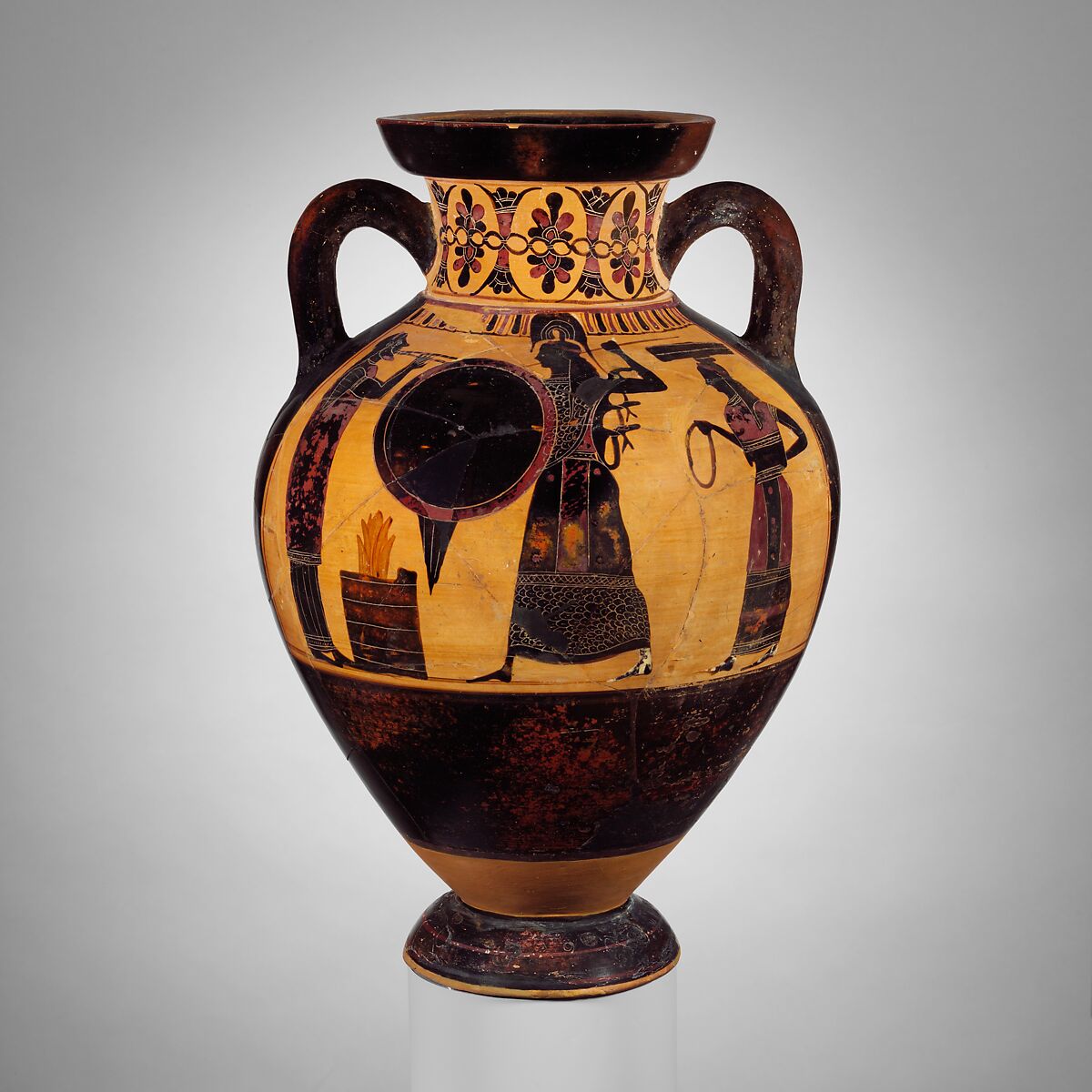 This artwork is meant to be viewed from right to left. Scroll left to view more.