Terracotta amphora (jar)
Signed by Andokides
Attributed to the Andokides Painter
Attributed to the Lysippides Painter

On view at The Met Fifth Avenue in Gallery 155
On the body, obverse, Herakles and Apollo vying for possession of the Delphic tripod, which was central to the oracle of Apollo; reverse, Dionysos, the god of wine, between satyr and maenad
On the lip, obverse and reverse, Herakles and the Nemean Lion

The introduction of the red-figure technique is attributed to the workshop of Andokides. While we think of red-figure mainly in terms of drawing, it differs from black-figure also in the very different apportionment of glazed and unglazed surfaces on a vase. The preparation of these surfaces was probably the responsibility of the potter, and for this reason, the new technique is associated with a potter rather than a painter. On some works combining red-figure and black-figure, a single painter seems to have done both; here, however, two different artists are likely. The scene on the obverse depicts the hero Herakles with his club and the god Apollo with bow and arrows, struggling over the Delphic tripod, which Herakles sought to carry off.
#1025. Terracotta amphora (jar), Part 1
Playlist

1025. Terracotta amphora (jar), Part 1

1449. Terracotta amphora (jar), Part 2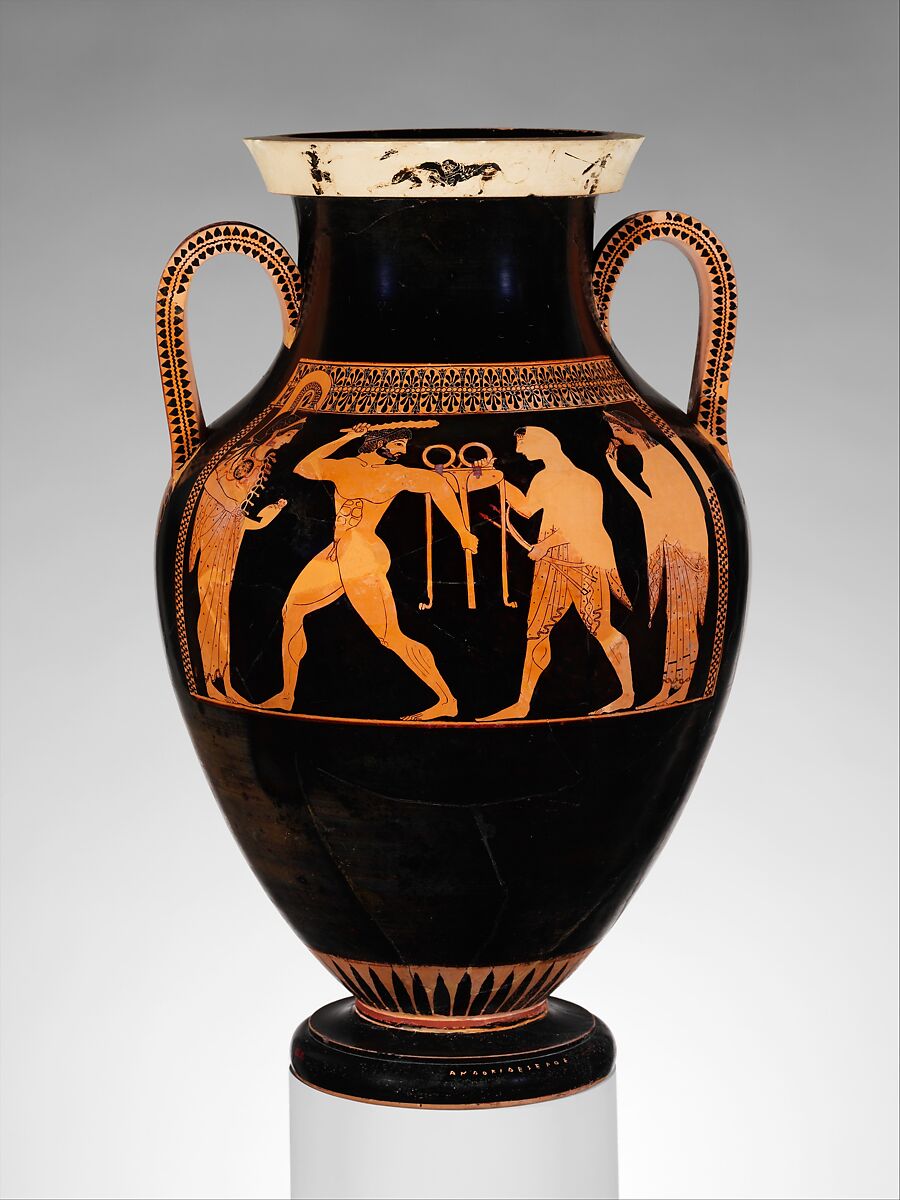 This artwork is meant to be viewed from right to left. Scroll left to view more.