Terracotta stamnos (jar)
Attributed to the Painter of London B 343

On view at The Met Fifth Avenue in Gallery 154
Obverse, chariot setting out
Reverse, five hoplites (foot soldiers)

Representations of Attic symposia (drinking parties) occasionally include stamnoi, indicating that they contained wine; they typically had lids. The decoration here juxtaposes aspects of heroic and contemporary warfare. The chariot evokes a bygone era described in Homer's epics of the Trojan War. The two figures in Scythian dress and the footsoldiers on both sides represent contemporary warriors. The painter was particularly inventive with the shield devices.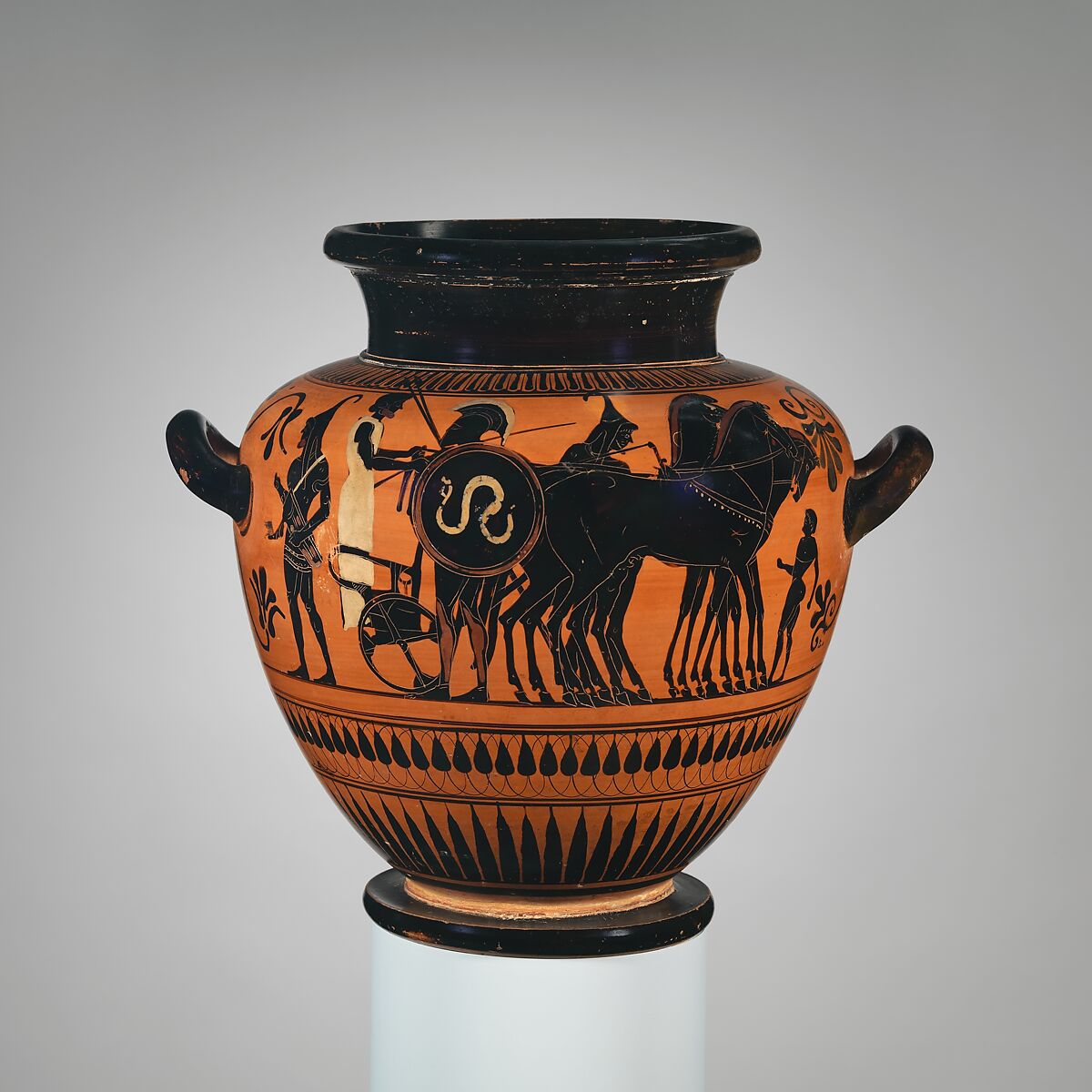 This artwork is meant to be viewed from right to left. Scroll left to view more.