Terracotta vase in the form of a ketos (sea monster)
Greek, Cretan or South Italian
On view at The Met Fifth Avenue in Gallery 152
This spirited sculptural vase is among the earliest extant representations of a Greek ketos, or sea monster. The creature has a formidable leonine head with big eyes and a goatee, a striped belly, scales, and two flipperlike fins. With its long, furry ears pressed back and its large, prominent teeth bared, it gestures menacingly. A hole in the top of the head would have been used to fill the vase, and liquid would have poured out through the hole in the tongue between the large fangs. Except for the loss of the end of the body and tail, the vase is remarkably well preserved, with much added red paint on the ears, face, and alternating scales.
The iconography of the Greek ketos was established in the Archaic period (ca. 600–480 B.C.) and remained amazingly consistent for centuries, long into Roman Imperial times. It is one of the creatures that after the conquests of Alexander the Great (r. 331–323 B.C.) traveled to the East, where it appeared in Gandharan art and influenced representations of monsters from Afghanistan to India. The ketos has even been suggested as a partial inspiration for the Chinese dragon.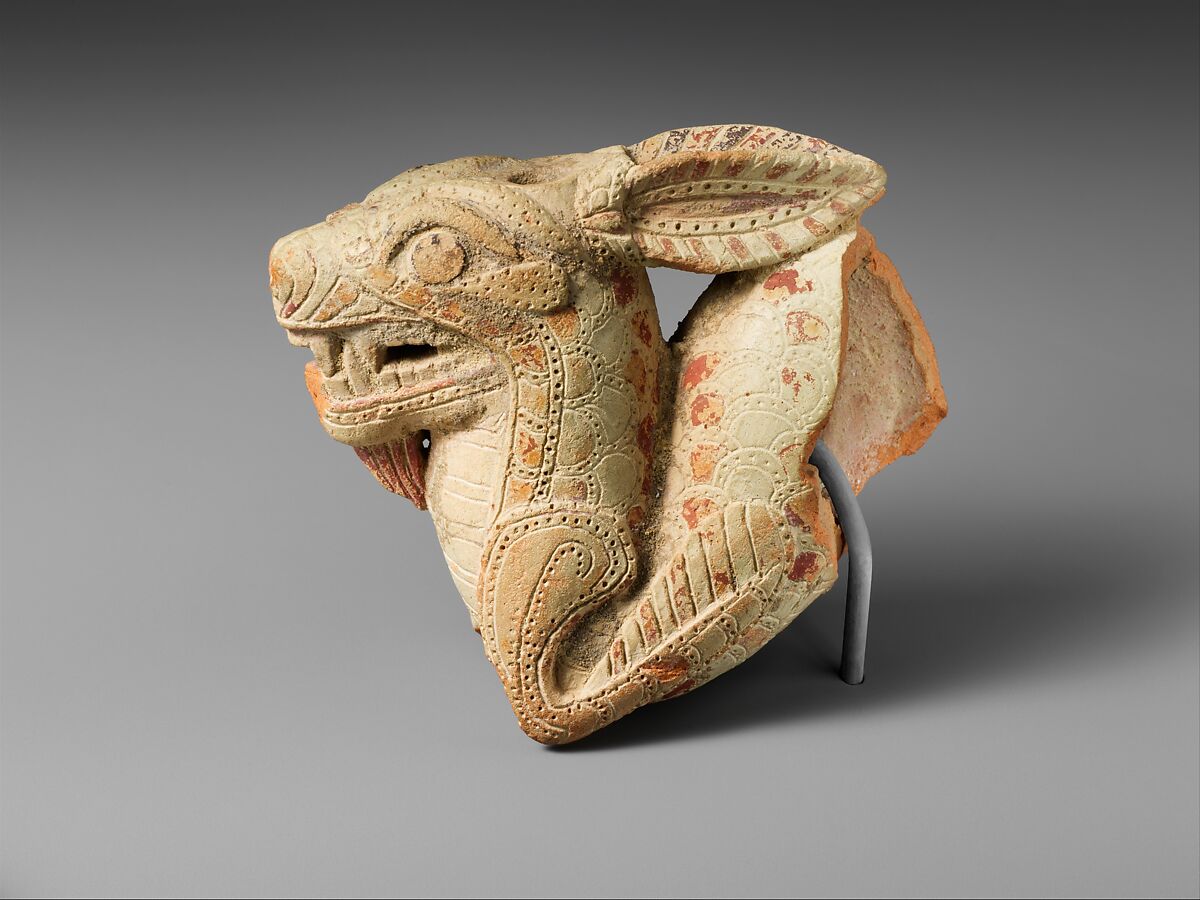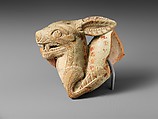 This artwork is meant to be viewed from right to left. Scroll left to view more.