Shield (Grere'o [?])
Not on view
The Solomon Islands form a double chain of large and small islands, situated east of New Guinea. As in the art of other Oceanic cultures, the central motif of art from the Solomon Islands is the human figure, rendered in an abstract and expressive style.

The Solomon islanders are known for their woodcarving, particularly in canoe decoration and architectural ornament. They also fashioned war shields of wicker woven into an elliptical shape. This shield is one of very few existing examples that were completely painted over and inlaid with hundreds of tiny squares of luminous shell. The image on the shield is an elongated human figure, surrounded by decorative borders. Two disembodied faces peek from the wide band beneath the figure. It is hard to imagine that this fragile shield could have provided much protection in combat. In fact, such shields were probably used as ceremonial objects or as status symbols for men of high rank.
#1704. Shield (Grere'o), Part 1
Playlist

1704. Shield (Grere'o), Part 1

9507. Shield (Grere'o), Part 2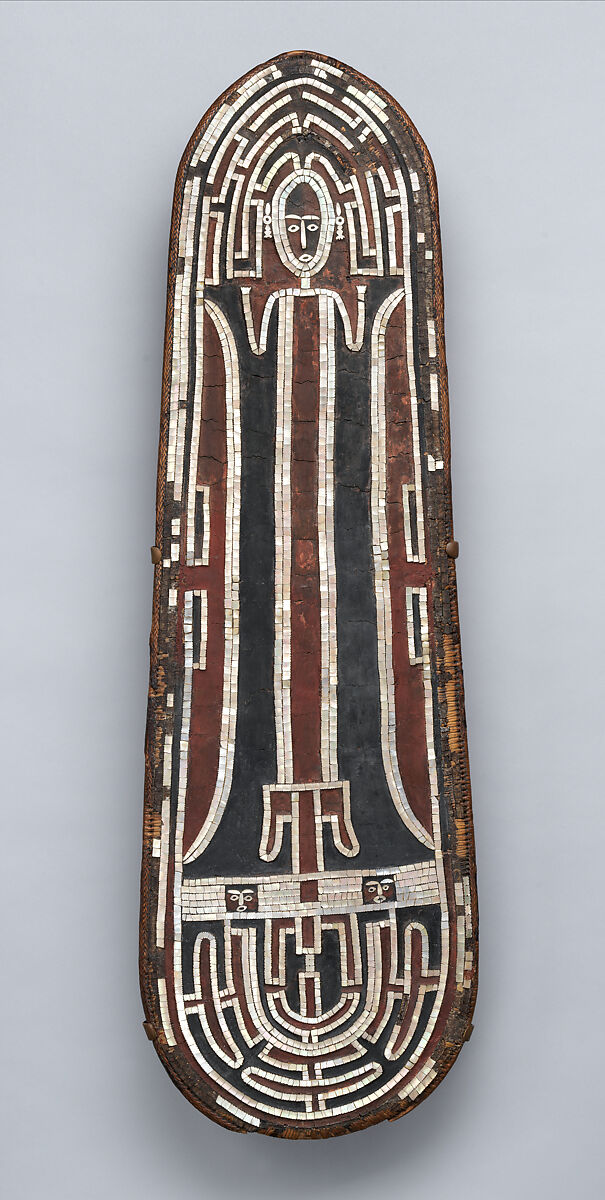 This artwork is meant to be viewed from right to left. Scroll left to view more.