Vessel with mythological scene
Attributed to the Metropolitan Painter

Not on view

Painted in a style called "codex," for its resemblance to Maya painted books, this vessel features a baby jaguar deity reclining on a personified mountain. The other protagonists include the rain god Chahk, wielding an axe and a hand stone, and a skeletal death god, both in positions that suggest dance. The black wash in the lower part indicates an aquatic location.


Atribuida a un pintor metropolitano (maya, activo siglo VII al VIII)
Vasija con escena mitológica
México o Guatemala
Siglo VII al VIII
Cerámica, pigmento

Esta vasija, pintada en el estilo llamado "códice", por su parecido al de los libros mayas, muestra a una deidad jaguar bebé reclinada en una montaña personificada. Entre los protagonistas hay dos que bailan: el dios de la lluvia, Chahk, quien blande su hacha y una piedra, y un dios de la muerte, esquelético. La pintura negra tenue, en la parte baja, indica que se trata de un lugar acuático.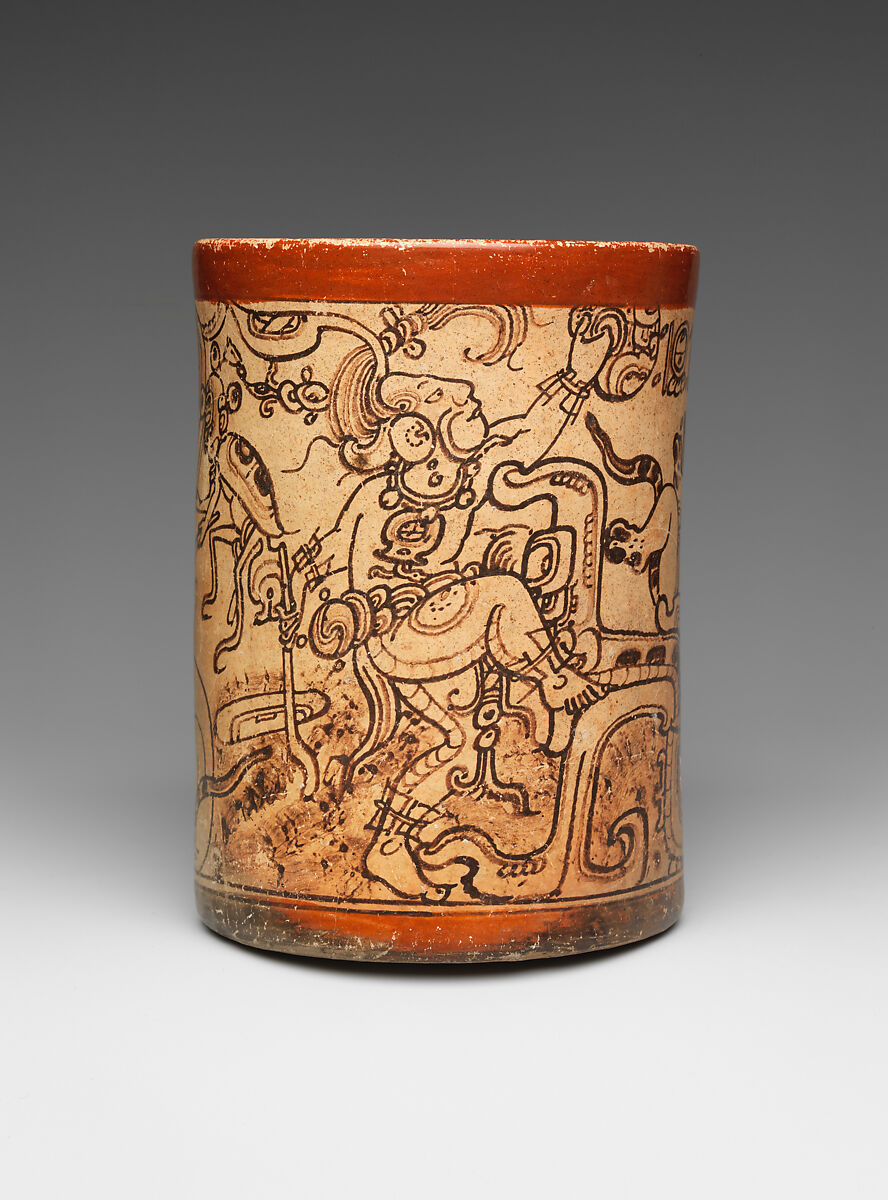 This artwork is meant to be viewed from right to left. Scroll left to view more.