Whistling vessel
Not on view

A foreboding supernatural bird perched on one chamber of this double vessel faces a kneeling young man on the other, while a third creature climbs up its side. The submissive position of the young man suggests he is luring the creature into a trap to overthrow the bird. Despite his impending defeat, this majestic deity was revered as an avian manifestation of Itzamnaaj. A whistle inside the head of the bird sounds when water is poured in the vessel's opposite chamber.

Vasija silbato
Guatemala o México
Siglo V
Cerámica

En los recipientes de esta doble vasija se enfrentan un pájaro sobrenatural, de aspecto temible, y un joven arrodillado. La postura sumisa del muchacho sugiere que está disimulando su intención de atraerlo y derribarlo. Pese a ser derrotada, el ave es una majestuosa deidad considerada como una manifestación de Itzamnaaj. El silbato ubicado en su cabeza suena cuando el receptáculo contrario se llena de agua.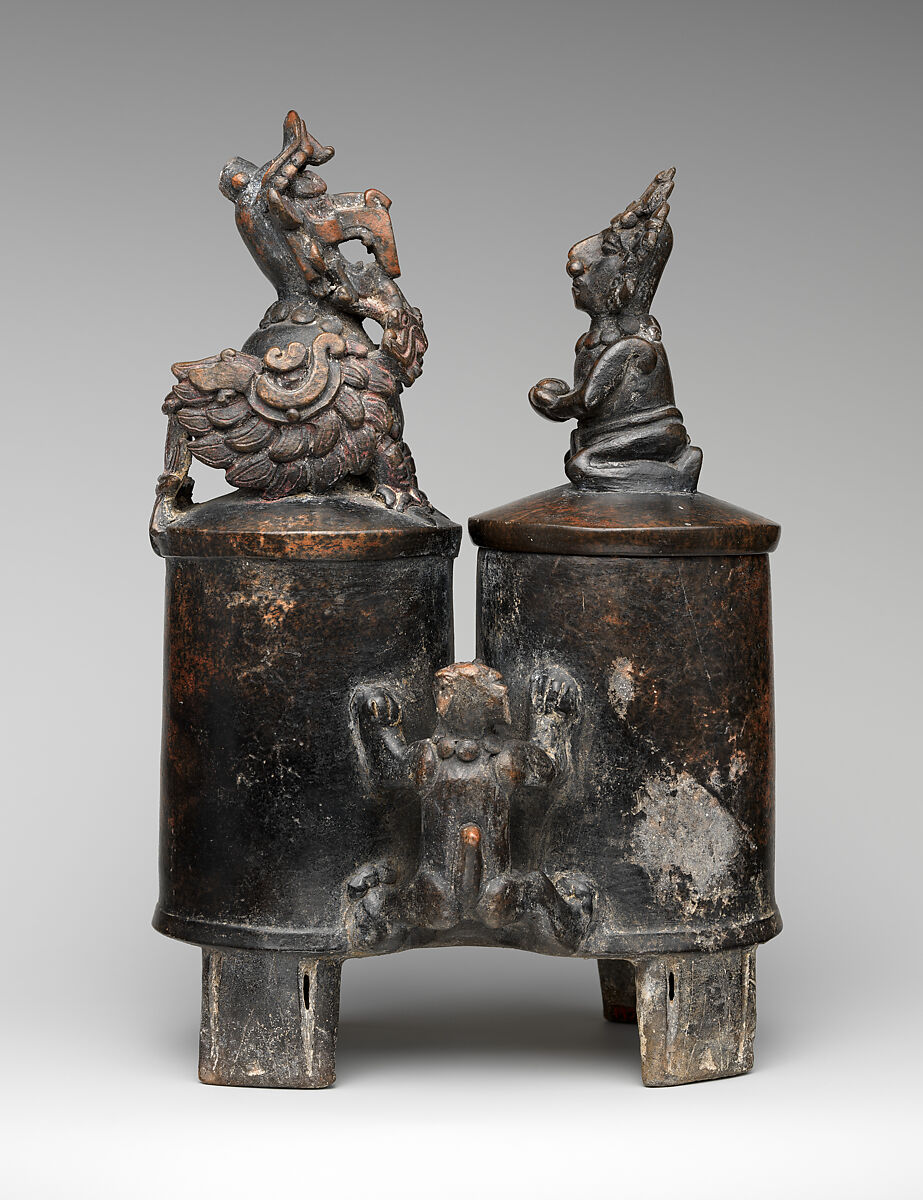 This artwork is meant to be viewed from right to left. Scroll left to view more.