Bird ornament
Not on view

This delicate shell pendant depicts a long-necked water bird—likely a heron—with its wings spread. The head of a deity with an oval eye and a grimacing, long-toothed mouth is incised on the breast. Comparable depictions on painted vessels show that the bird and the deity face on its chest are a single being rather than separate entities. This extraordinary bird was also a star or constellation in the Maya concept of the heavens.

Ornamento de pájaro
Guatemala o México
600-800 d. C
Concha

Este delicado dije de concha muestra a un ave acuática de cuello largo con las alas extendidas, probablemente una garza. En su pecho se observa el rostro de perfil de un dios con un ojo ovalado y largos dientes. Figuras semejantes en vasijas pintadas muestran que el pájaro y la deidad en su pecho son inseparables. Esta extraordinaria criatura también se consideraba una estrella o constelación en el mapa celeste maya.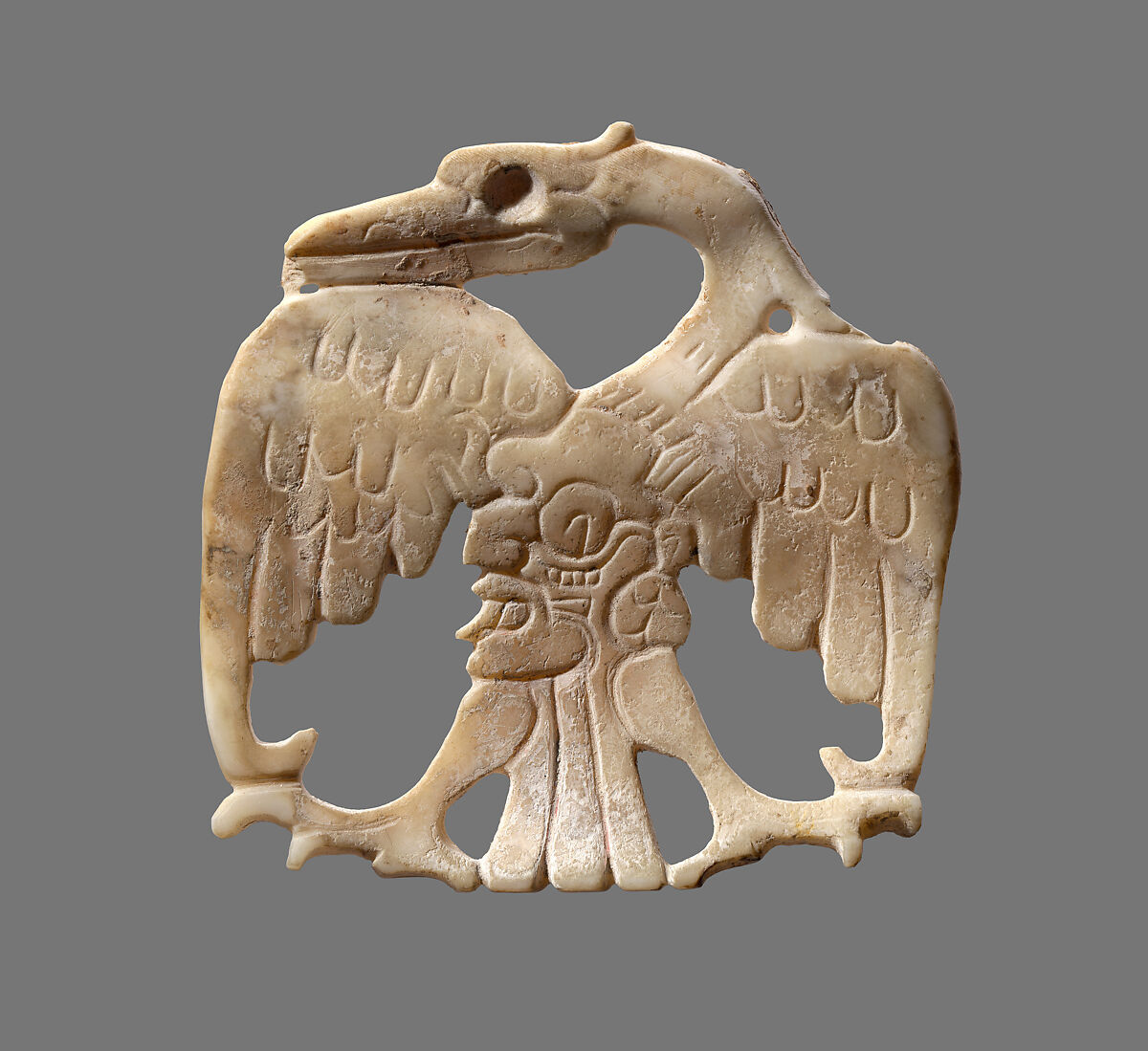 This artwork is meant to be viewed from right to left. Scroll left to view more.