Pendant with Serpent Design
Not on view
Rattlesnake imagery was pervasive during Mississippian times in the Southeast, and the complex representation of a winged serpent adorning this shell pendant is one of its most stylized manifestations. Worked in a geometric and graphic manner, the body of the serpent encircles the pendant, rendered in multiple perspectives and in a sort of shorthand where individual parts stand for the whole. The chevron-shaped rattles of the tail appear at the lower left and are seen from above, while the great teeth are viewed frontally. The teeth are more human than reptilian and are particularly visible in their ominous, grinning evenness. In Native American thought at the time, serpents were associated with the underworld and images of them symbolized the wearer's special status.

This pendant, or gorget as the type is also called, was made of shell to be suspended about the neck from the two holes at the top. An old label on the back says that the pendant comes from a mound on Chickamauga Creek, Hamilton County, Tennessee. The date of its discovery is not known. Mississippian is the name given to the cultural patterns of the Midwest and Southeast between circa 800 and 1600 A.D.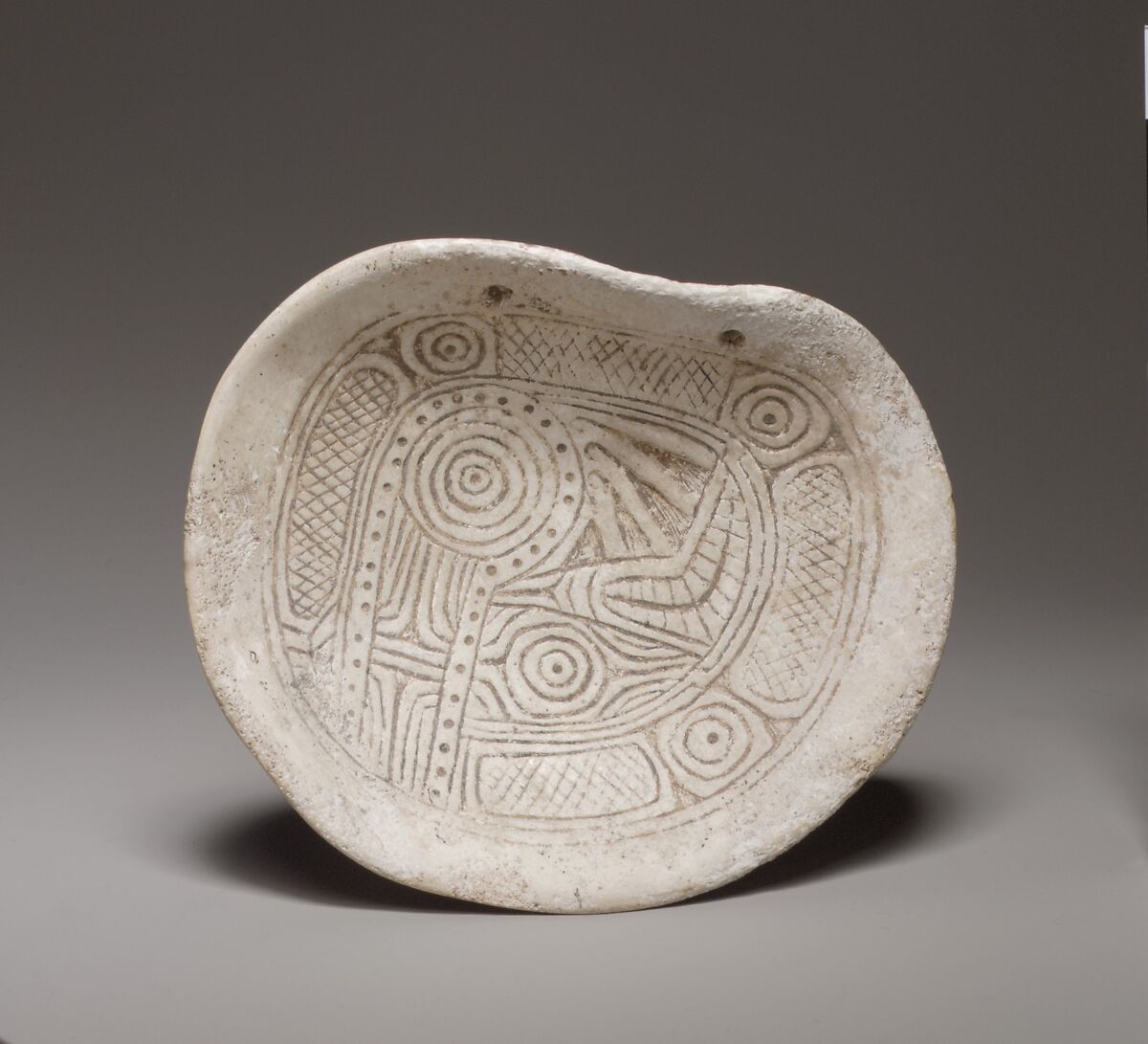 This artwork is meant to be viewed from right to left. Scroll left to view more.