Deity figure
Not on view

Portraits of deities combine human and nonhuman attributes. Carved in costly jade, this effigy figure seated in the customary pose of a king wearing elaborate jewels also boasts animal features, including scales on the arms and a pointed beak. Still other elements, such as the large eyes with square pupils, have no correlates in the natural world, underscoring the figure's divine status.


Figura de deidad
Sur de México, Guatemala, Honduras o Belice
Siglo III al VI
Jade

Los retratos de los dioses combinan rasgos humanos y no humanos. Esta imagen, labrada en jade, muestra a un personaje ricamente ataviado con joyas, sentado en la posición usual de los monarcas. También se distinguen escamas en sus brazos y el pico puntiagudo de un ave. Los grandes ojos con pupilas cuadradas destacan su condición divina.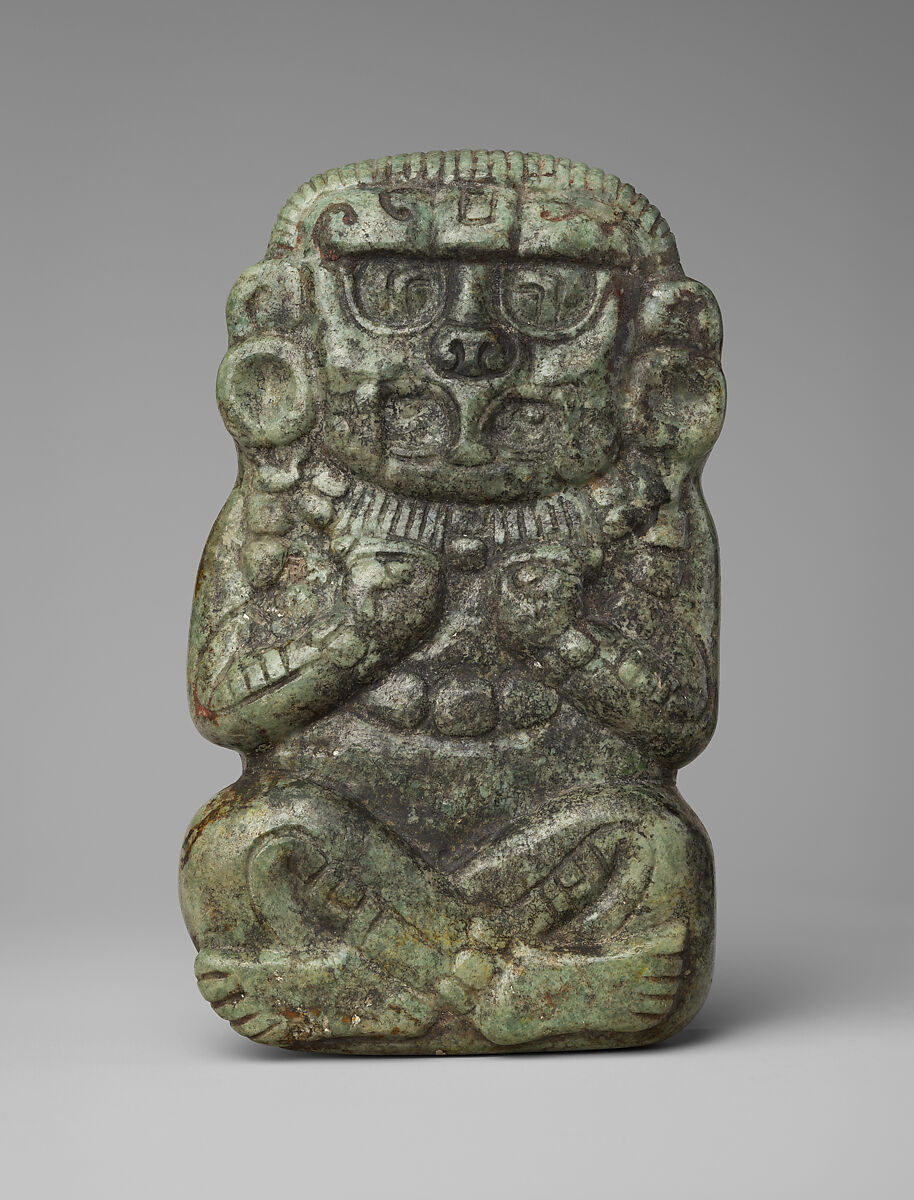 This artwork is meant to be viewed from right to left. Scroll left to view more.