Crucifix
Not on view
Brass crucifixes cast by Kongo artists reflect the influence Christianity has had on Kongo culture. In 1490, less than a decade after the first Portuguese explorers encountered the then vast and thriving Kongo kingdom, missionaries were sent there to establish a Christian settlement. Although the king and his successor converted almost immediately, Christianity never replaced traditional religious beliefs. Instead, Christian ritual objects acquired many of the same meanings and functions of the charms and power objects they were meant to supersede. Kongo chiefs received them along with other insignia of office and used them to proclaim their power as lawgivers and judges.

Although based on European models, the crucifixes made by Kongo artists also acquired Kongo forms. They were usually cast in an open mold using metal obtained from manillas, brass rings imported from Europe. Praying figures, sometimes reduced to disembodied heads as on the arms of this cross, were often added to the composition. A few incised lines depict Christ's ribs and his knotted loincloth, which are more recognizable here than in later examples. Chirst's exaggerated, splayed hands and feet--joined in a single, five-toed limb--enhance the power of this image.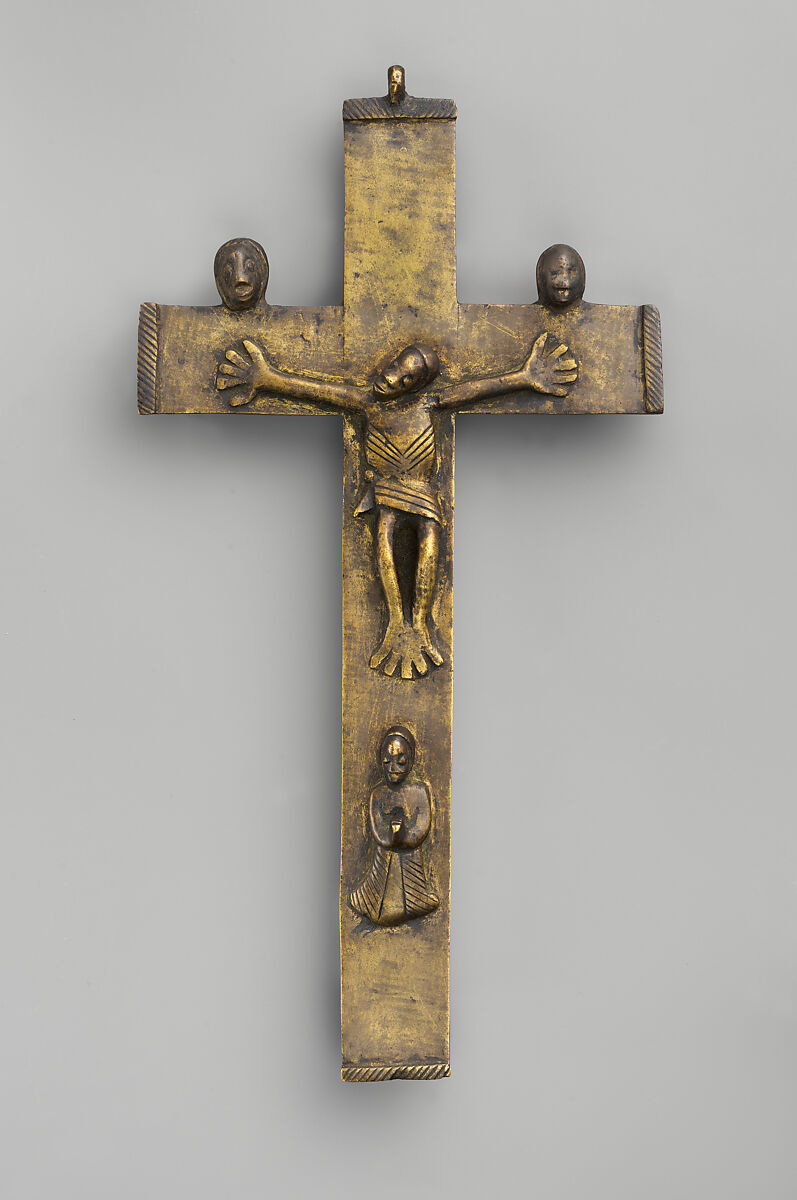 This artwork is meant to be viewed from right to left. Scroll left to view more.