Sandal Pair
Not on view
This sandal type was probably introduced to East Africa from the Indian subcontinent as a result of trade across the Indian Ocean. The sandal form is itself an exaggeration of a footprint with pointed angles. The carved wooden sole is held underfoot by the use of a projecting ivory thong, which is embellished at the tip with a depiction of a coiled snake. Its surface is decorated with a pattern of linear incisions and displays evidence of wear.

The presence of Islam in parts of eastern Africa has had a profound influence on the region's artistic development. Islam was introduced to East Africa during the thirteenth century and became established primarily along the coastal areas from Somalia in the north to Mozambique in the south. The Islamic presence manifests itself in a wide variety of modes, ranging from architecture to functional objects. It is interesting to note, however, that the combination of Islam's disinterest in icons and the pastoralist lifestyle of many East African peoples resulted in a deemphasis of the figurative artistic tradition. In lieu of developing figurative art, creative ingenuity emerged in other forms such as personal adornment and architecture.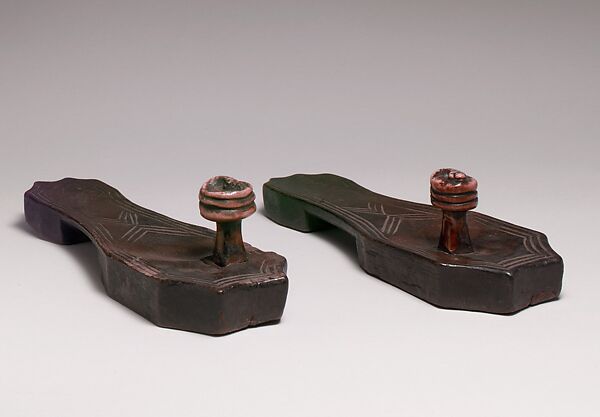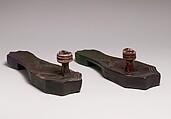 This artwork is meant to be viewed from right to left. Scroll left to view more.