Figure of a reclining woman
Not on view
This alabaster figurine is of a nude woman reclining on her left side. Her left arm, which would have supported her body, is missing. The right arm is extended along her side, with the tips of her fingers resting lightly on her thigh. Faint bands at the woman's neck indicate creases; the subtle folds of flesh along the right side of the torso emphasize the full curves of her figure. Reclining figures are common among Greek terracottas, and the appearance of the posture in Mesopotamian sculpture may reflect the influence of Greek terracotta manufacturing centers along the eastern Mediterranean. The majority of Greek terracottas of this type are male, however, as are reclining figures depicted in Greco-Roman funerary reliefs. In Mesopotamia, the opposite is true: whether the figurine is fashioned of alabaster or terracotta, the subject is usually a woman. While the treatment of the body and graceful pose of the present sculpture undeniably betray Hellenistic influence, the creases at the neck, the drilled navel, and the voluptuous form are elements of an established local tradition.
#7080. Overview: The Parthian Empire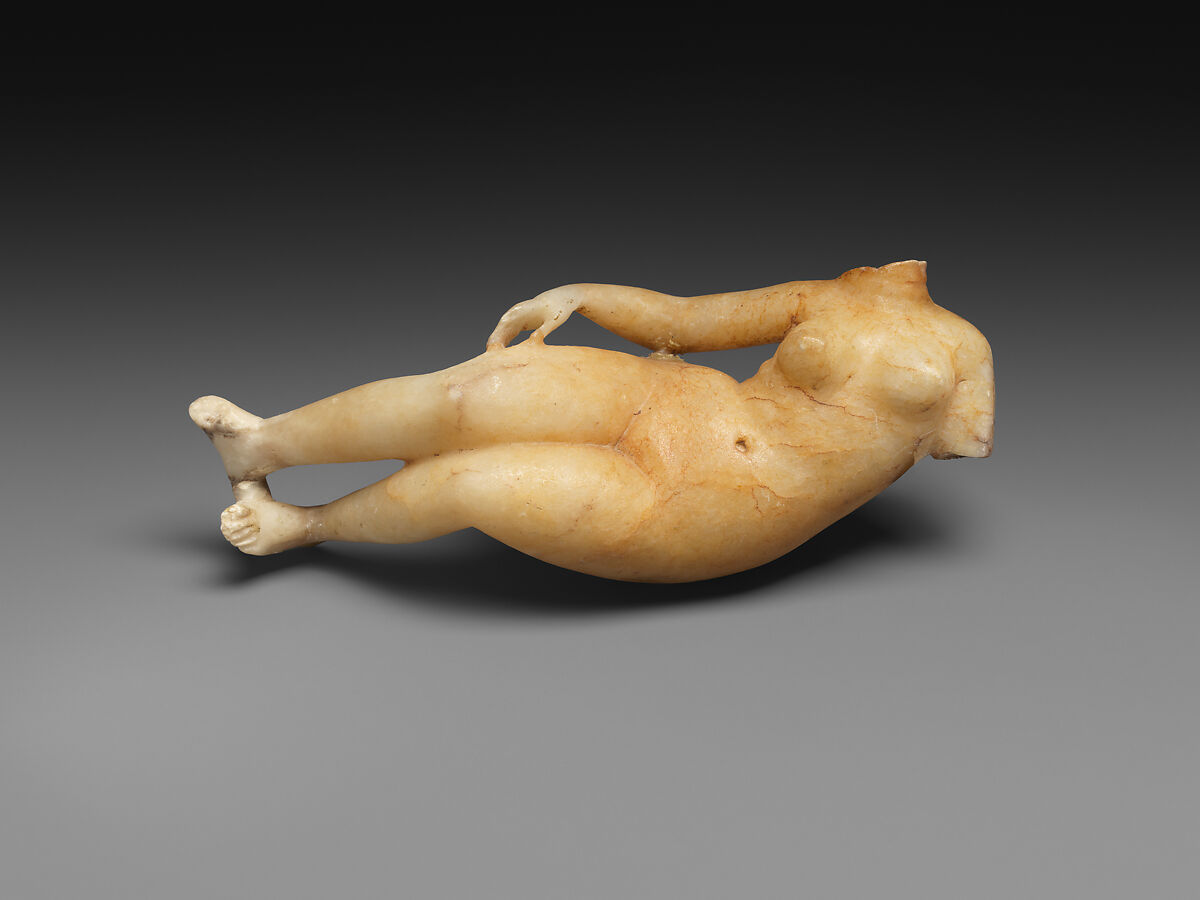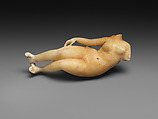 This artwork is meant to be viewed from right to left. Scroll left to view more.