Brooch in the form of a stag
Not on view
Brooches similar to this piece have been excavated in sites in eastern Georgia. One virtually identical to the Museum's example comes from grave 199 at the site of Medzhi and is dated to the end of the third or the beginning of the fourth century. The excavated example has preserved elements that are now missing from the one here: an iron pin in the back, bronze chains with dangling finial elements suspended from the feet of the stag, as well as spirals and disks suspended from loops in the antlers and mouth.

The brooch, in its original form with many dangles, was an exuberant piece of jewelry that would have created sound and reflected light as the wearer moved. The deer itself is modeled in a somewhat stylized way, with the ears and tail open loops that may once have held suspended elements. A loop still exists in the mouth of the animal, which probably held a disk or other decorative dangle. The alert pose of the animal, and the idea of a stag forming a pin, recall slightly earlier belt clasps from Georgia. Even the braided horizontal band between the antlers echoes the decorative borders of the earlier pieces.

The pin is cast in bronze in three sections, cheek and neck, body, and rump. The back of the deer is hollow, except for the legs. Part of the attachment mechanism is still preserved: a wire bar at one end holds a loose ring and a hook at the other.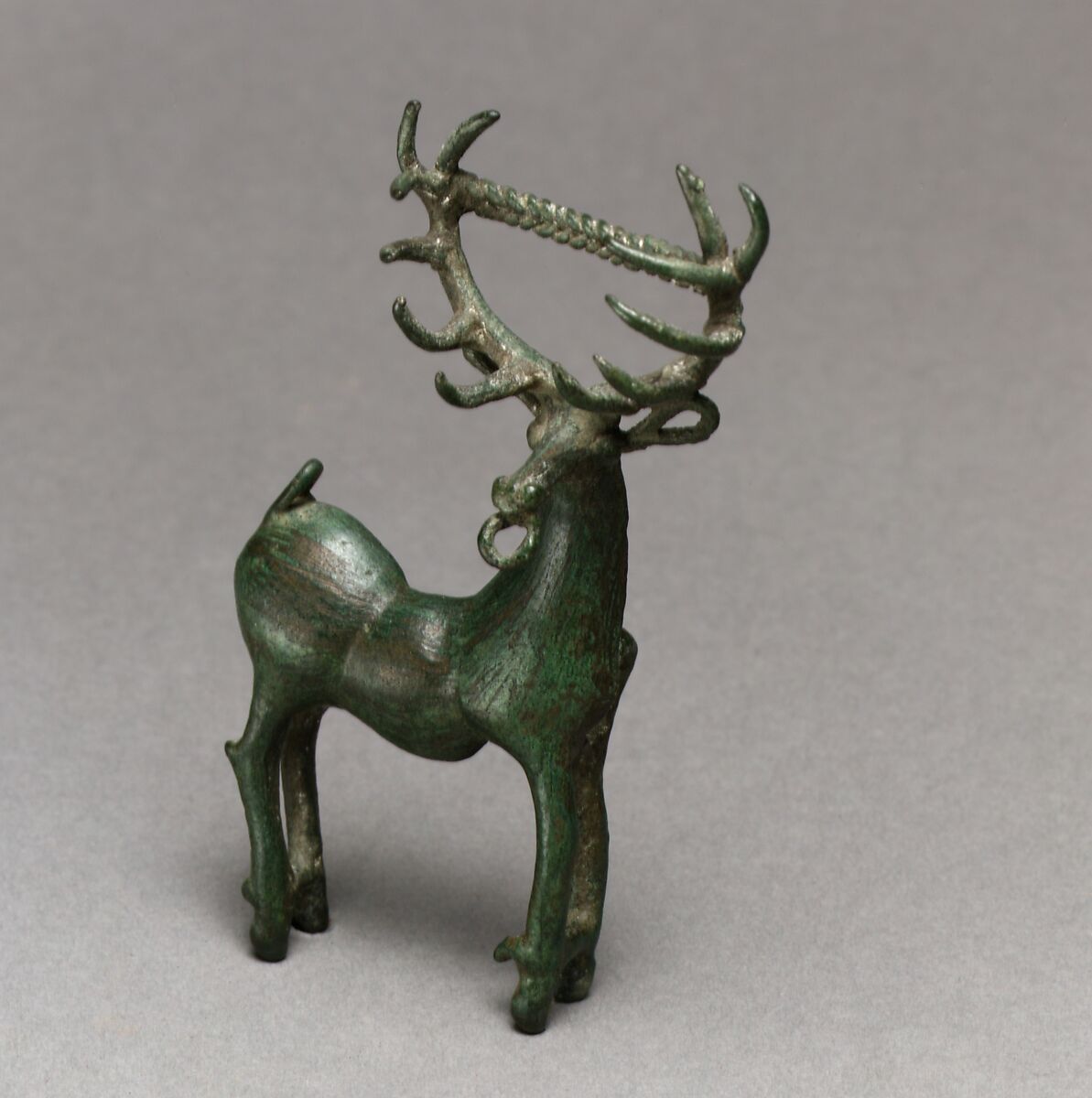 This artwork is meant to be viewed from right to left. Scroll left to view more.