Dog
Not on view
Cast in bronze, this figurine represents a dog with head thrust forward in a posture of alertness, pointed ears pricked up, and curled tail. The dog stands solidly on all four feet, suggesting it is keeping watch rather than in motion. The legs are relatively short and the body compact, suggesting a dog smaller than the mastiffs sometimes represented as guard dogs in Mesopotamian art, such as the large terracotta sculpture on display in the museum (1989.233). This small bronze was found in a well in the Northwest Palace at Nimrud along with other bronze dogs, finely carved ivory furniture elements, and other palace furnishings. It is likely that these objects were thrown in the well by the conquering armies who looted the palace during the final defeat of Assyria by a coalition of Babylonians and Iranian peoples in 612 B.C.

Dogs were associated with several Mesopotamian gods, especially the healing goddess Gula. Clay or bronze dog figurines were frequently placed under the floors of buildings to guard the structures from evil during the late second and early first millennium B.C., a magical act that recalls the use of actual dogs as watchful guardians. Five clay dogs were excavated under a doorway in a later Assyrian palace at Nineveh and are now in the collection of the British Museum. The dogs were painted vivid colors and inscribed with short phrases describing their functions, such as: "Expeller of evil," "Catcher of the enemy," and "Don't think, bite!" The bronze dog likely had a similar protective function.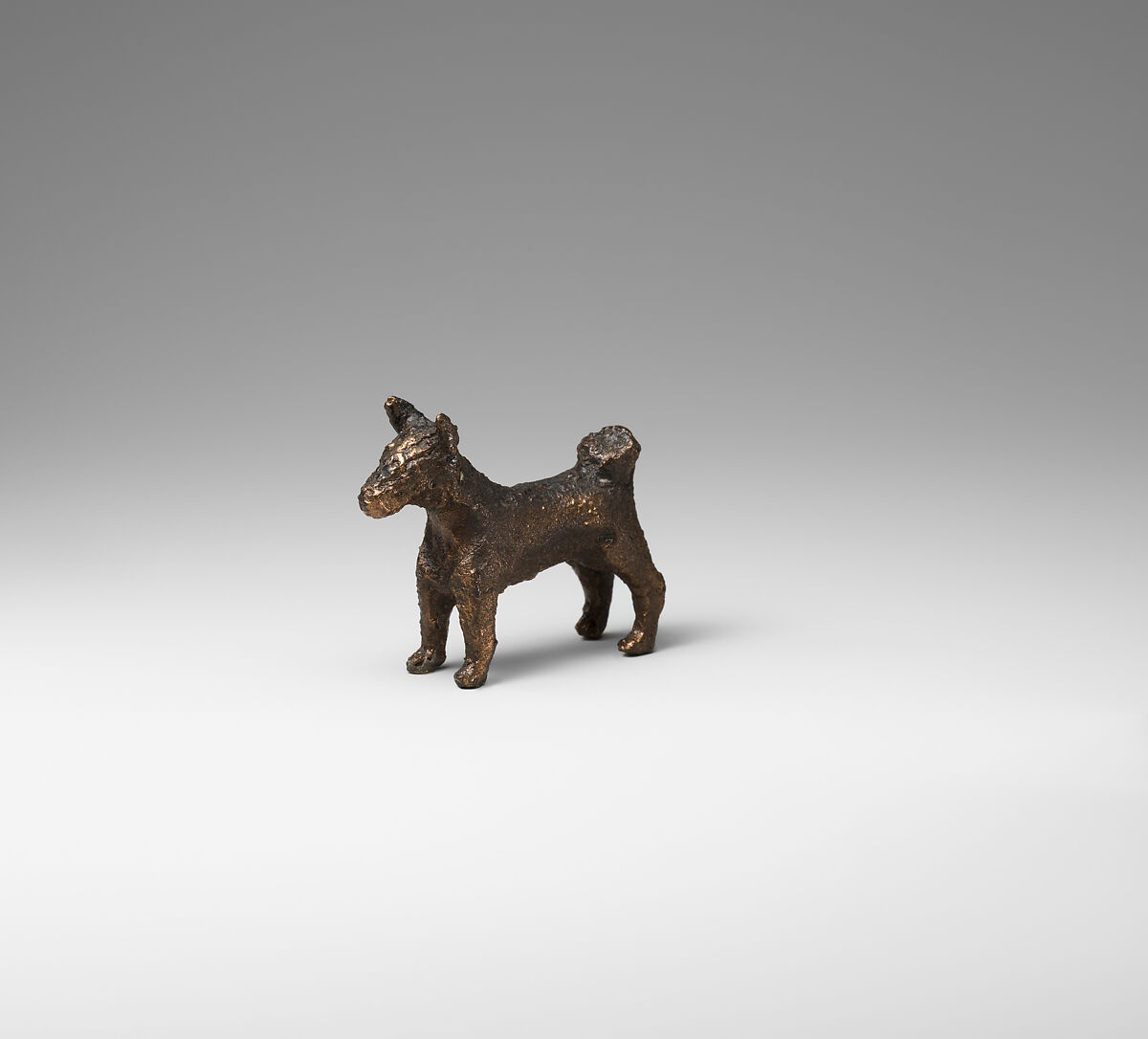 This artwork is meant to be viewed from right to left. Scroll left to view more.