Brick with guilloche design
Not on view
The Assyrian palaces were originally decorated with bright colors and elaborate patterns. Sadly, little of this polychromy survives. Small amounts of pigment remain visible on some reliefs but rarely on ivories, while images in art can also give some impression of textiles that have not survived. Perhaps the best sources for polychromy in the palaces are fragments of painted and glazed ceramic architectural elements. This six-sided brick consisting of two joined fragments provides an example in color of a guilloche pattern found in much Assyrian art.

Painted and glazed brickwork is a major category in ancient Near Eastern art. Some of the most spectacular examples can be seen in Nebuchadnezzar's Babylon, and at the palace of the Achaemenid Persian king Darius I at Susa.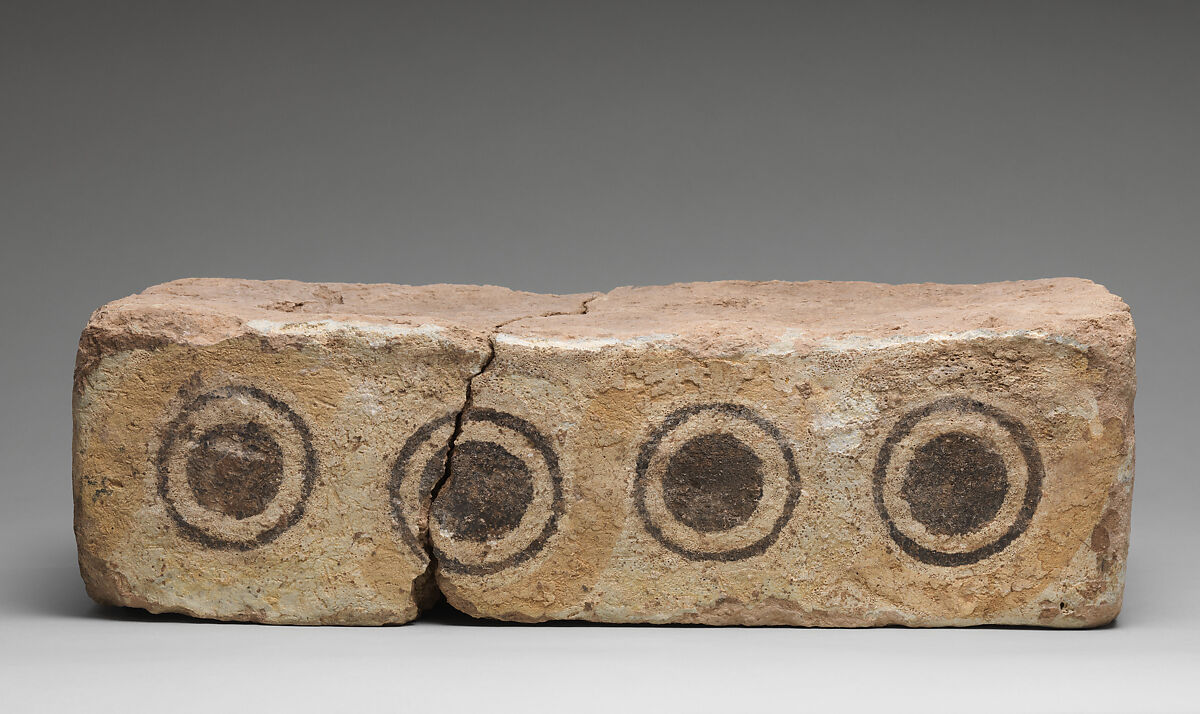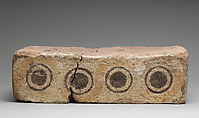 This artwork is meant to be viewed from right to left. Scroll left to view more.