Inscribed brick
Not on view
This brick, found during excavations at the city of Nippur, is stamped with the inscription of Bur-Sin (ca. 1895-1874 B.C.), a king from the city of Isin. Although partially broken, the inscription can be restored on the basis of other bricks from this king, also found at Nippur.

Bur-Sin,
the shepherd who satisfies the heart of Nippur,
the strong plowman of Ur,
the one who restores the ordinances of Eridu,
the lord worthy of the mes [in Uruk],
[the king of Isin,]
[the king of Sumer and Akkad,]
[the spouse who is the ornament of the sacred lap of Inanna]

(translation adapted from Cuneiform Texts in the Metropolitan Museum of Art Vol. I, No. 118)

Such brick inscriptions were used to memorialize kings who undertook pious acts of restoring or rebuilding the temples of the gods. Buried within the walls of a building, the inscription would be discovered during restoration work by later kings. Bur-Sin's inscription celebrates him as a king who controls the historic cities of Mesopotamia, and uses titles reminiscent of those used by earlier kings of the Ur III period (ca. 2112-2004 B.C.) who controlled a large state and served as models for the kings of Isin.

Although the inscription does not name a particular temple, it is likely that this brick was part of the Ekur temple complex, as it was found in this area. The Ekur was the temple of Enlil, chief god of the pantheon. Rulers regularly sought the favor of Enlil, in part, perhaps, because they imagined that the head of the pantheon could help secure control over the region's many cities – their temples, and their gods.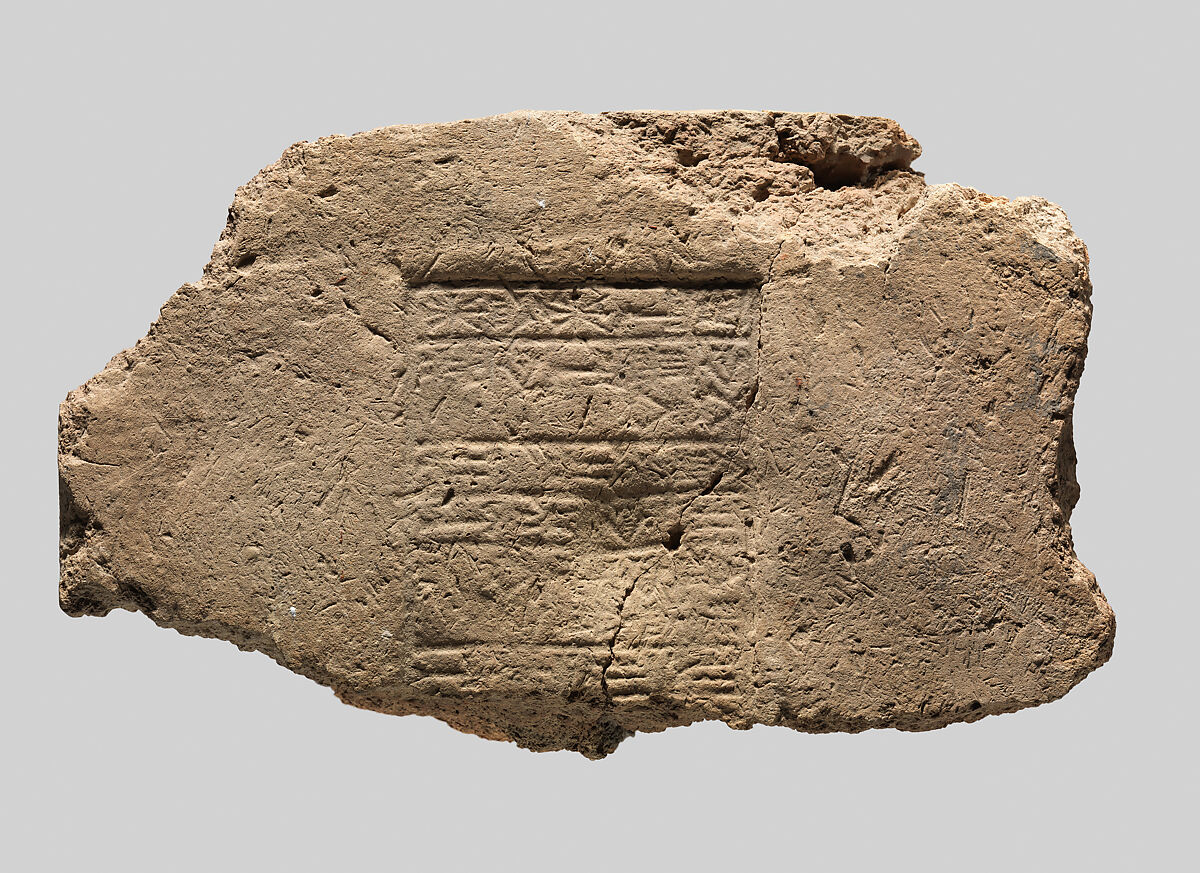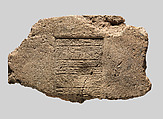 This artwork is meant to be viewed from right to left. Scroll left to view more.