Cuneiform tablet: student exercise tablet
Not on view
This lenticular clay tablet was used to help scribes learn to write the Sumerian and Akkadian languages using the triangle-like cuneiform (literally, "wedge-shaped") script. To learn a word or sign, the teacher would write the form on the obverse, and the student would then repeat the exercise on the reverse. Such elementary exercises were often completed on tablets that were small and round, easily fitting into the palm of a hand.

On this tablet, the name of the deity Urash was copied six times. (Additional signs seem to be present on the reverse but are too damaged to read.) Two signs were used to write this name: the first star-like sign on the left is a sign that was used to indicate the name of a divine being. The second sign could be used to write the syllable ib or ip; here it stands for Urash, the name of a deity. Cuneiform signs were used to render both words and sounds, and a single sign could signify multiple words and/or sounds. The study of cuneiform writing, therefore, required the mastery of several hundred signs and their different meanings.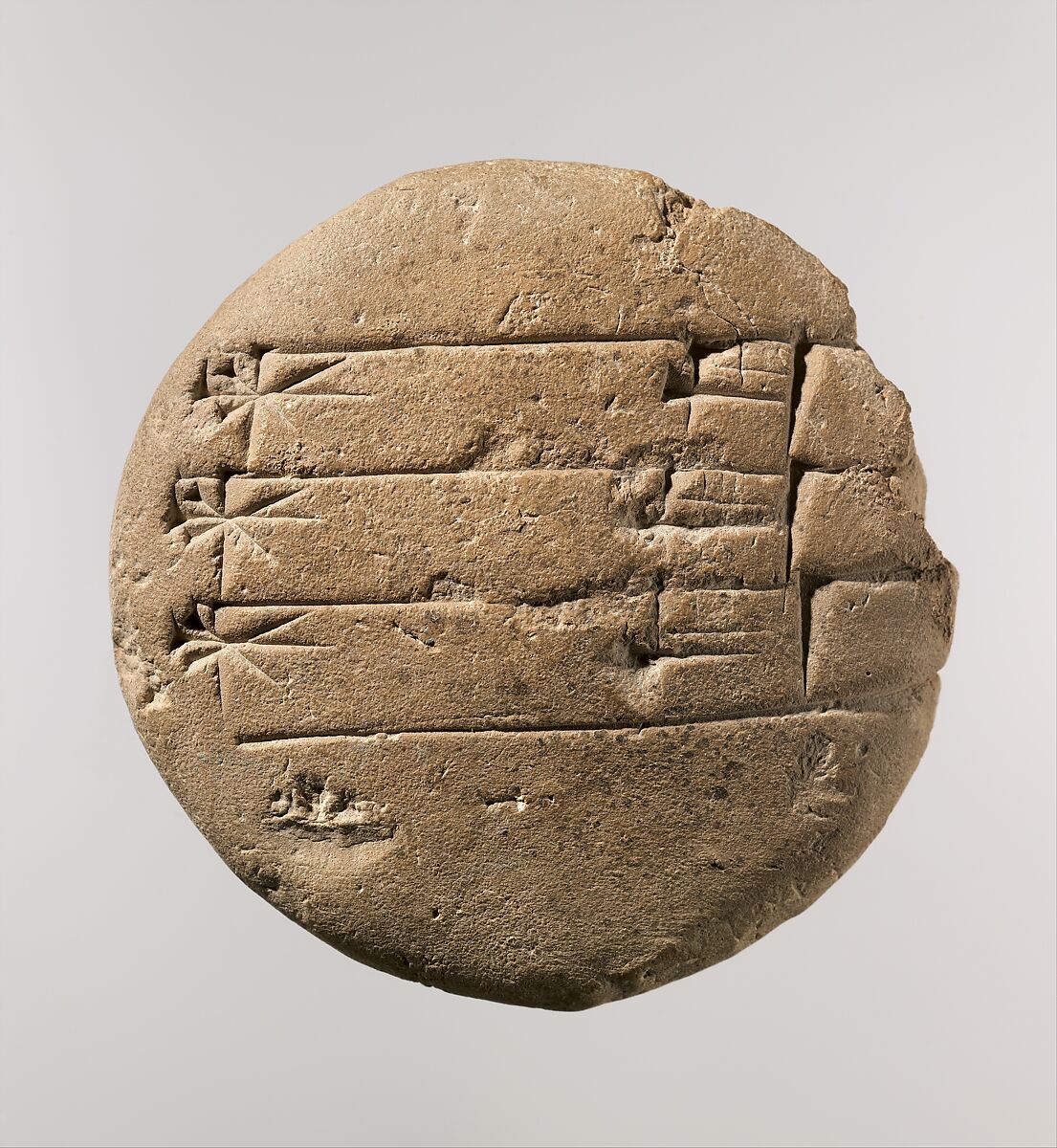 This artwork is meant to be viewed from right to left. Scroll left to view more.