Inscribed brick: dedicatory inscription of Adad-shuma-usur
Not on view
Maintenance of temples and their cults was a primary responsibility of ancient Near Eastern rulers, requiring the investment of significant resources. Among the most important religious complexes was the Ekur of Nippur, the residence of the chief god Enlil. Rulers, beginning at least in the mid third millennium B.C. and continuing through the first millennium B.C., left behind bricks stamped with their inscriptions as records of their building works. Buried within the foundations of a building, stamped bricks preserved the memory of a ruler for a future builder to discover.

This partially broken brick was stamped with the inscription of Adad-shuma-usur, a ruler of the Kassite period. Typical for the rulers of this period, the inscription is written in the long-dead Sumerian language and uses archaizing cuneiform signs. It reads:

For Enlil,
the king of all the lands,
his king –
Adad-shuma-usur
the obedient shepherd,
the provider of Nippur
the one who constantly cares for the Ekur
[has built the Ekur, his beloved temple, out of kiln-fired brick]

Kassite rulers seem to have taken a particular interest in the god Enlil: in addition to rebuilding the temple and the enclosure walls of the Ekur at Nippur, a temple to this god was included in the religious complex constructed at the new Kassite city Dur-Kurigalzu.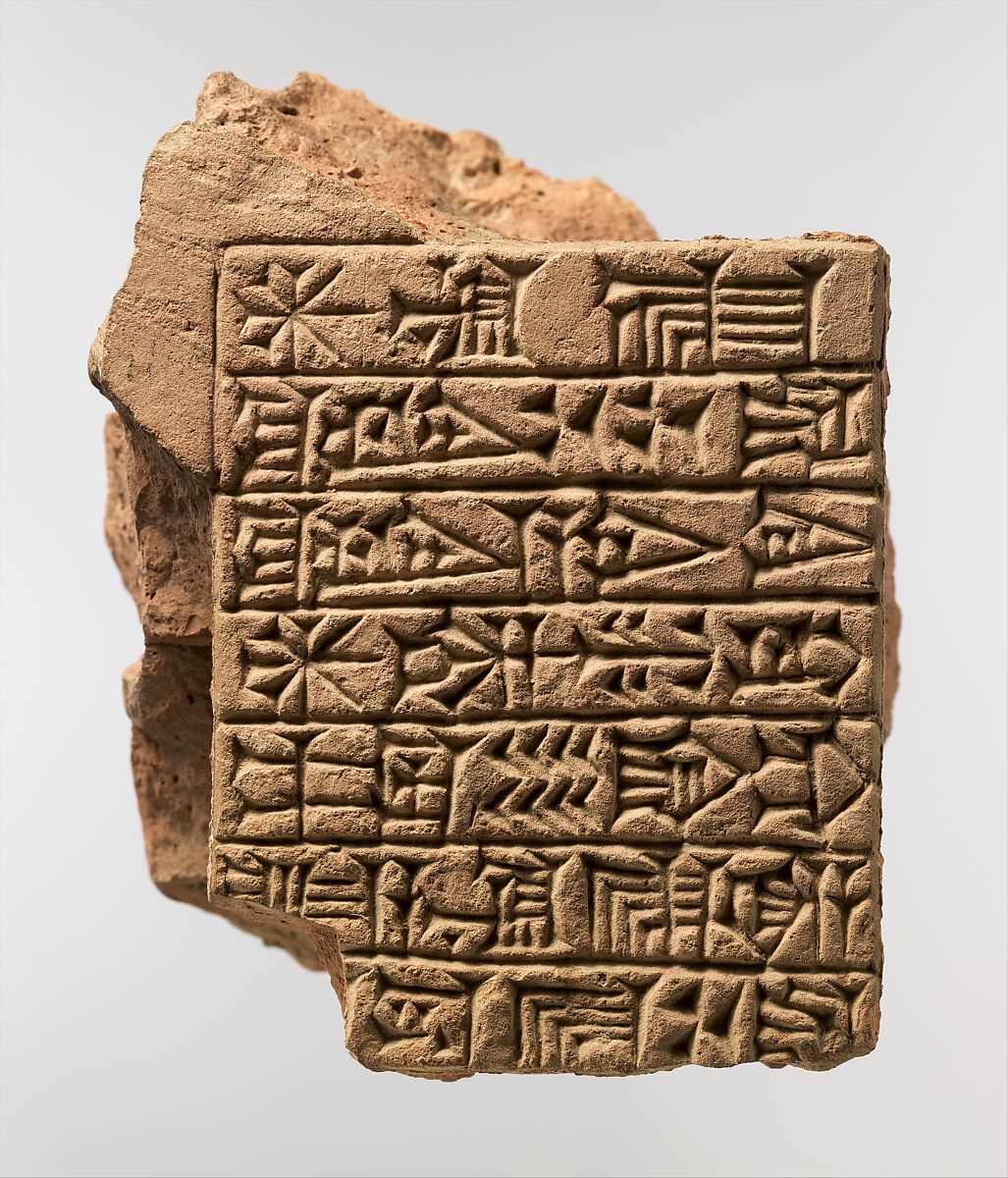 This artwork is meant to be viewed from right to left. Scroll left to view more.