Foundation peg in the form of the forepart of a lion
Not on view
After the collapse of the Akkadian Empire and a brief period of decentralized rule, a dynasty ruling from the southern Mesopotamian city of Ur took over a large area of Mesopotamia, including areas in the Zagros Mountains of Iran, and ruled for about one hundred years (2100–2000 B.C.). During this period, a number of minor rulers maintained their independence at the margins of the empire. Among them were the kingdoms of Urkish and Nawar in northern Mesopotamia, a Hurrian-speaking area.

Based on its inscription, this bronze foundation peg in the form of a snarling lion almost certainly comes from the city of Urkish, modern Tell Mozan. On a very similar piece now in the Louvre, the lion holds under its paws a white stone tablet with an inscription that names the temple of the god Nergal. Pegs of this and other forms were placed in foundation deposits under temple walls as a dedication to the god. Their appearance in northern Mesopotamia represents the adoption of a practice from the south.
#7007. Foundation peg in the form of the forepart of a lion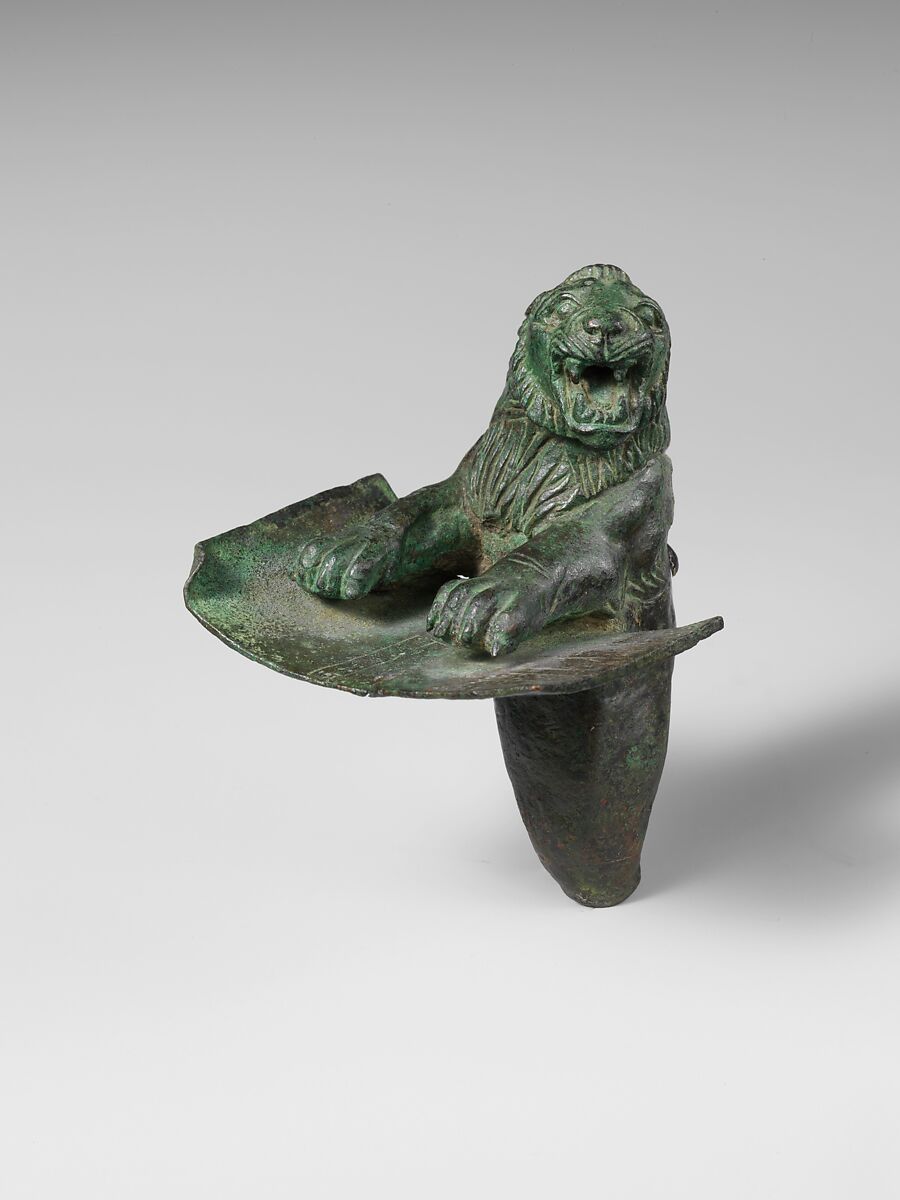 This artwork is meant to be viewed from right to left. Scroll left to view more.