Kalki Avatar, the Future Incarnation of Vishnu
Not on view
Sets of the avatars of Vishnu often precede manuscripts that concern one of his incarnations, but this page cannot be associated with any known set. Kalki is described as either a white horse or a warrior on a white horse. In paintings from the Punjab Hills he is usually shown, as here, in the guise of a groom leading a white horse to a seated warrior with blue skin, the color traditionally associated with Vishnu. Several elements—the use of beetle-wing cases to simulate emeralds, the patterning of the saddle blanket, the profile of the throne legs, and the almond-shaped eyes—imply a Basohli provenance.

The visual description of the horse and groom suggests a date in the early eighteenth century, when the archaic poses of earlier works gave way to more naturalistic portrayals.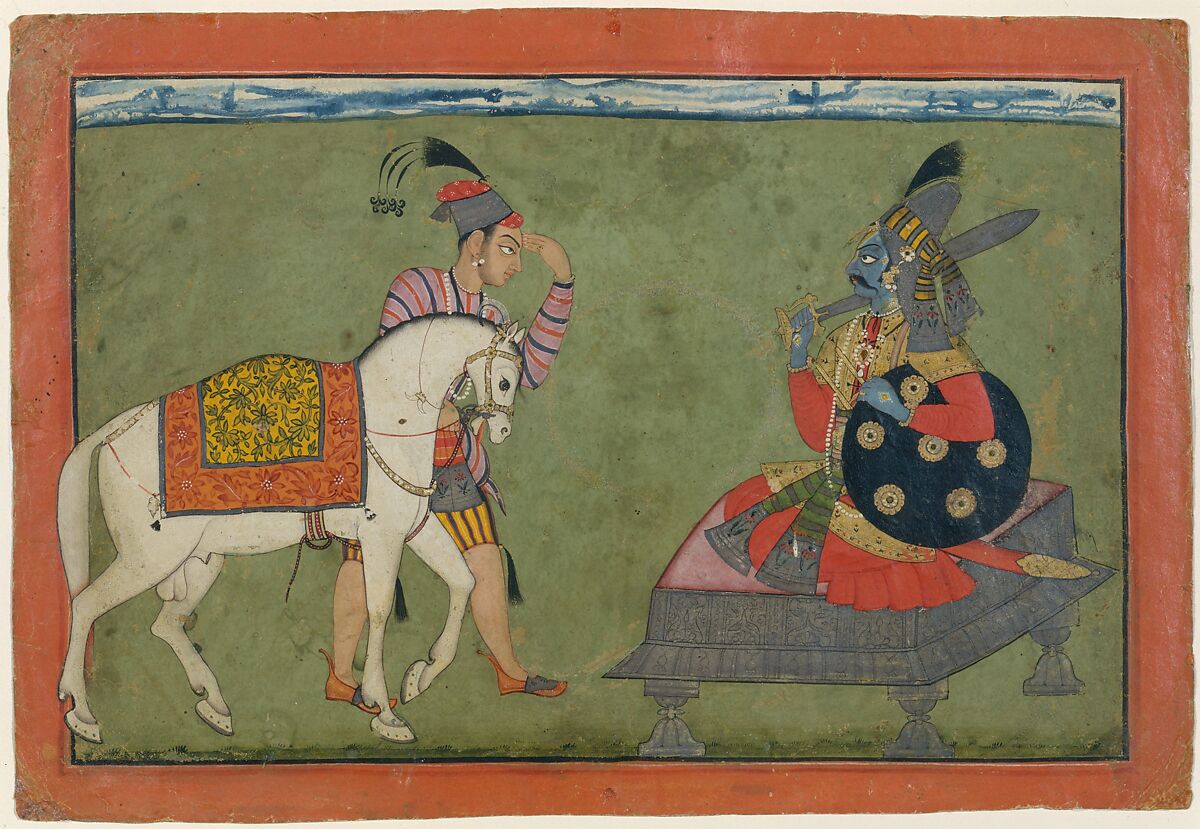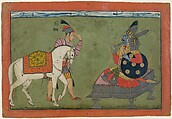 This artwork is meant to be viewed from right to left. Scroll left to view more.