Tiger
In the style of Muqi Chinese

Not on view
Each an auspicious beast, the dragon and tiger together are symbolic of the yin-yang principle, embodying the complementary opposites of male and female, east and west, and wind and water, respectively.

Determining the nationality of works in this genre is difficult due to the long history of pairing these two animals in East Asian paintings. The practice of emulating and repeating established traditions by artists in China, Korea, and Japan meant that styles and conventions often crossed cultures. These scrolls were attributed to Muqi, the celebrated thirteenth-century Chinese artist, when they entered The Met collection in 1912. While they reflect what is known of his style they are most likely not by his hand; the tiger especially reflects elements found in Korean and Japanese examples.

Read further about the scrolls online in The Met's Timeline of Art History and make your own determination about their cultural origins.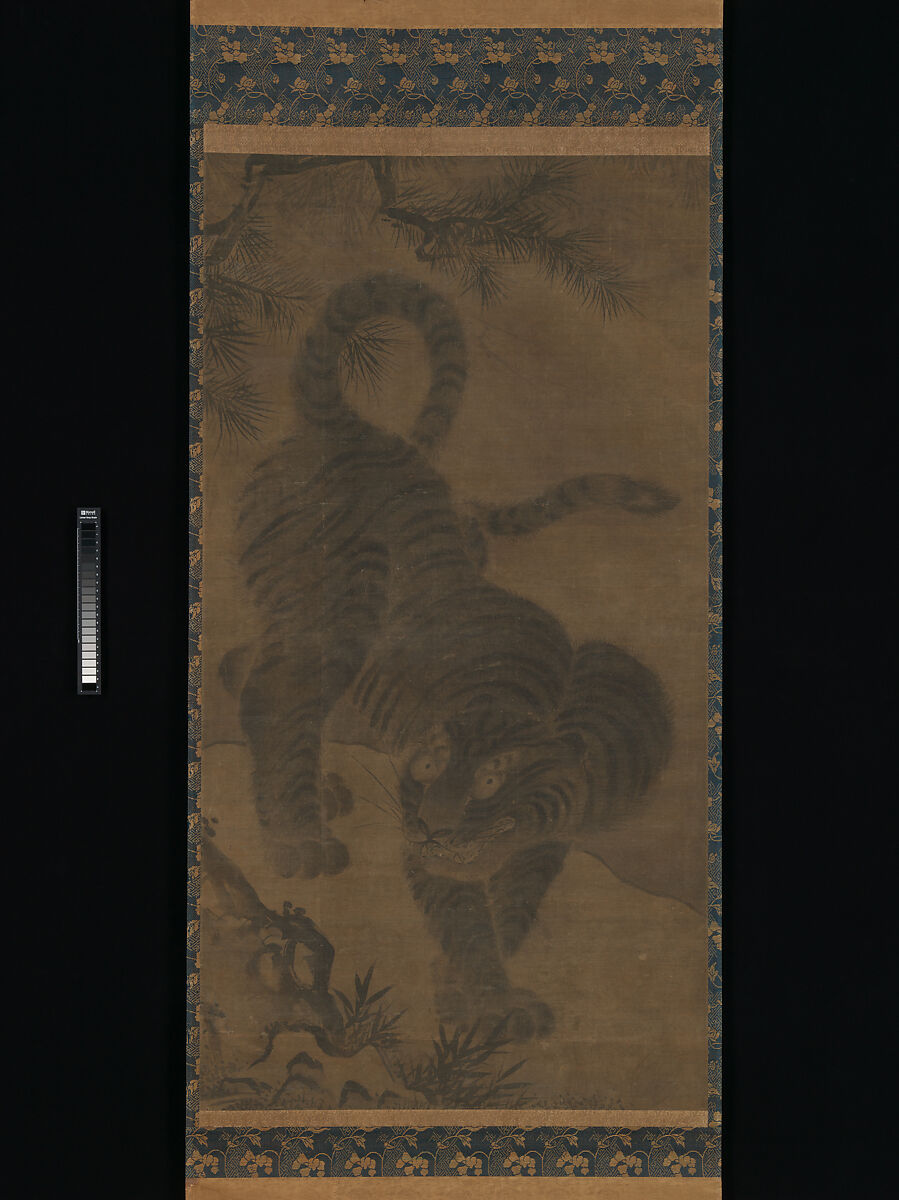 This artwork is meant to be viewed from right to left. Scroll left to view more.