Beneficent Rain
Zhang Yucai Chinese

Not on view
Zhang Yucai, the thirty-eighth pope of the Zhengyi ("Orthodox Unity") Daoist church, lived at Mount Longhu (Dragon Tiger Mountain) in Jiangxi Province. A favorite of the Yuan emperors, he received commendation from the Mongol court for inducing needed rain and for subduing a "tide monster" that had plagued the eastern seacoast.

Dragons, as symbols of nature's elemental forces, have been depicted in Chinese art from time immemorial. A special genre, dragon paintings were given powerful treatment by such Southern Song masters as Chen Rong (act. ca. 1235-62) and the Chan Buddhist painter Muqi (act. ca. 1240-75). In a fourteenth-century account, Chen's working methods are described as follows: He "makes clouds by splashing ink, creates vapor by spraying water, and, while drunk, shouting loudly, takes off his cap, soaks it in ink, and smears and rubs with it, before finishing the painting with a brush."

On Chen Rong's celebrated Nine Dragons handscroll dated 1244, in the Museum of Fine Arts, Boston, there is a colophon dated 1331 by Zhang Yucai's son Zhang Sicheng, the thirty-ninth Daoist pope (r. 1317–44). Beneficent Rain is closely related to Chen Rong's Nine Dragons both in content and in style, and may have been directly inspired by the Boston scroll or others like it.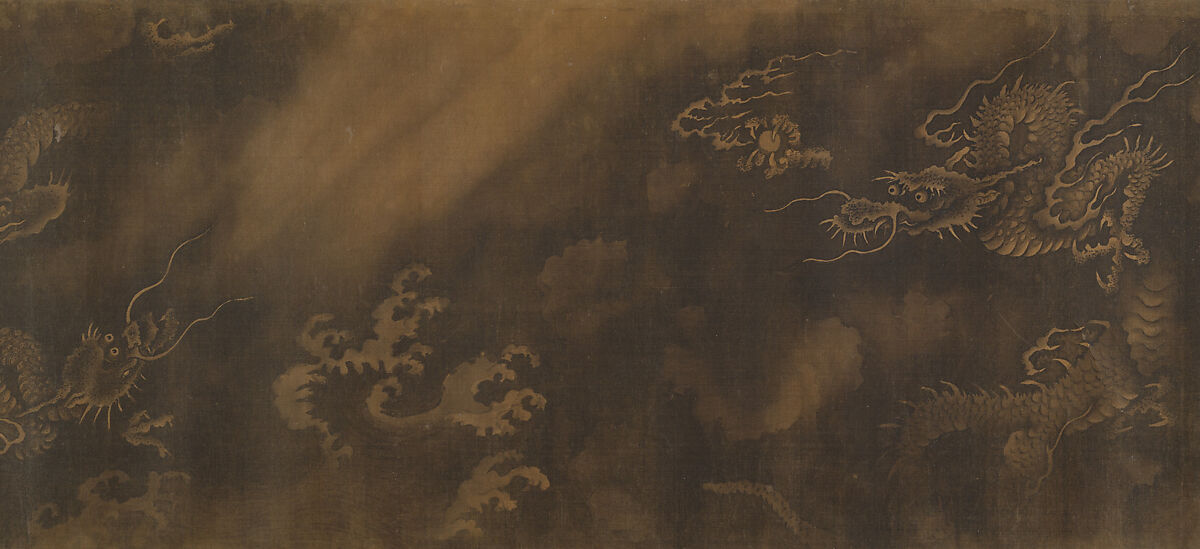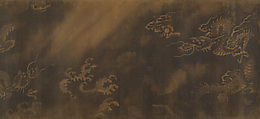 This artwork is meant to be viewed from right to left. Scroll left to view more.