Cloudy Mountains
Fang Congyi Chinese

Not on view
Fang Congyi, a Daoist priest from Jiangxi, traveled extensively in the north before settling down at the seat of the Orthodox Unity Daoist church, the Shangqing Temple on Mount Longhu (Dragon Tiger Mountain), Jiangxi province. Imbued with Daoist mysticism, he painted landscapes that "turned the shapeless into shapes and returned things that have shapes to the shapeless."

According to Daoist geomantic beliefs, a powerful life energy pulsates through mountain ranges and watercourses in patterns known as longmo (dragon veins). In Cloudy Mountains, the painter's kinetic brushwork, wound up as if in a whirlwind, charges the mountains with an expressive liveliness that defies their physical structure. The great mountain range, weightless and dematerialized, resembles a dragon ascending into the clouds.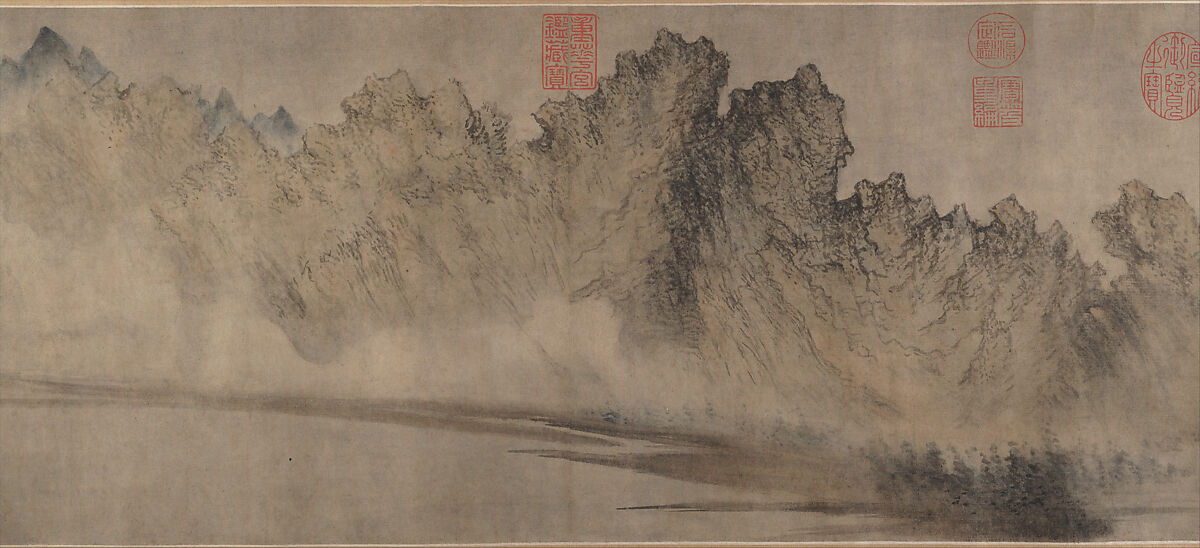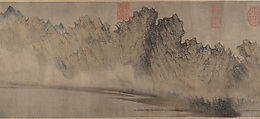 This artwork is meant to be viewed from right to left. Scroll left to view more.