Wind among the Trees on the Riverbank
Ni Zan Chinese

Not on view
Between 1356 and 1366 Ni Zan led a refugee's life, residing with his family southwest of Suzhou at a place he nicknamed the Snail's Hut. Compared to his Wuxi days, this was "another lifetime," but the family was able to settle down to an existence of "simple sustenance, harmony, and happiness." His paintings and calligraphy from this period are more assured and relaxed; consequently, they sometimes appear sketchy, a characteristic Ni consciously sought: "Try to do things in a sketchy manner. Develop forms with a free hand . . . by following your ideas and feelings."

This painting, made for fellow scholar-artist Yu Kan (active 14th century), reflects Ni's spontaneous manner. Painted the same year Ni's wife died, it may also express the artist's growing sense of isolation. His inscription reads:

On the riverbank, the evening tide begins to fall;
The frost-covered leaves of the windblown grove are sparse.
I lean on my staff—the brushwood gate is closed and silent;
I think of my friend—the glow is nearly gone from the hills.
#7480. Wind among the Trees on the Riverbank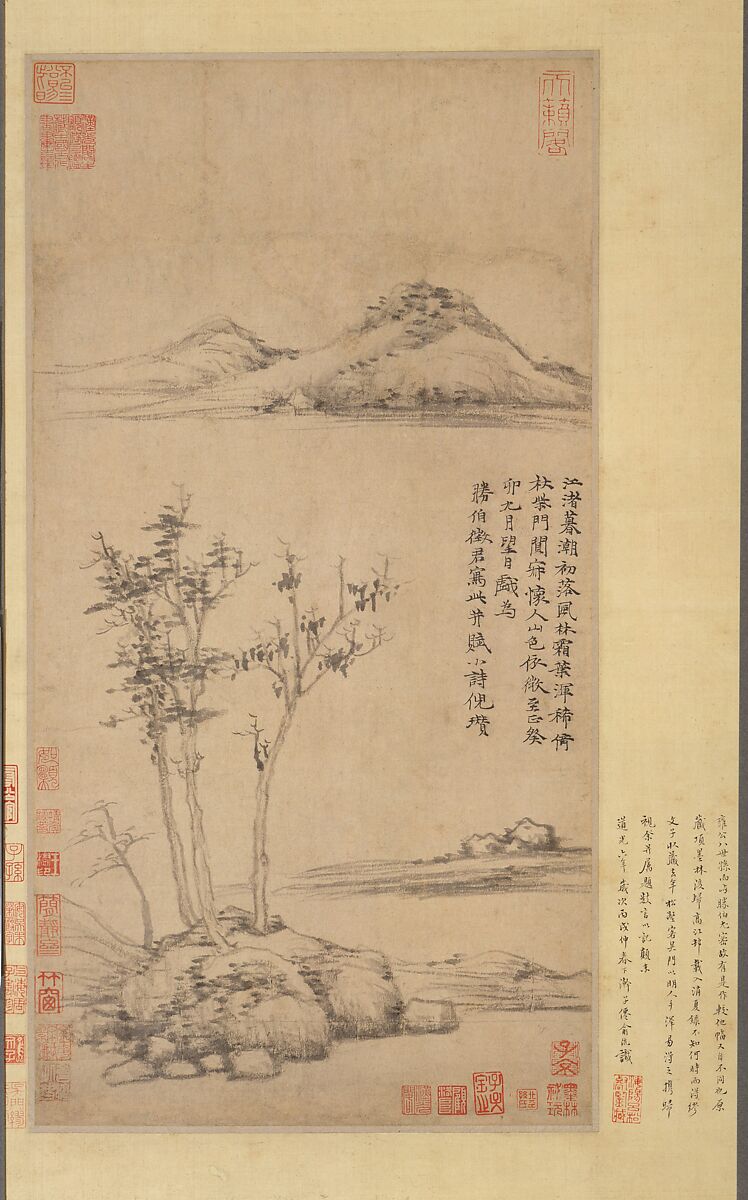 This artwork is meant to be viewed from right to left. Scroll left to view more.