Saint John on Patmos
Hans Baldung (called Hans Baldung Grien) German

Not on view
A painter and printmaker of great originality, Baldung was trained in Albrecht Dürer's Nuremberg studio before he established his own workshop in Strasbourg in 1509. This painting shows Saint John in exile on the Greek island of Patmos, experiencing a vision of the Virgin as he writes his Book of Revelation. The panel originally joined two others to form a triptych, commissioned by a religious order in Strasbourg.
#5143. Saint John on Patmos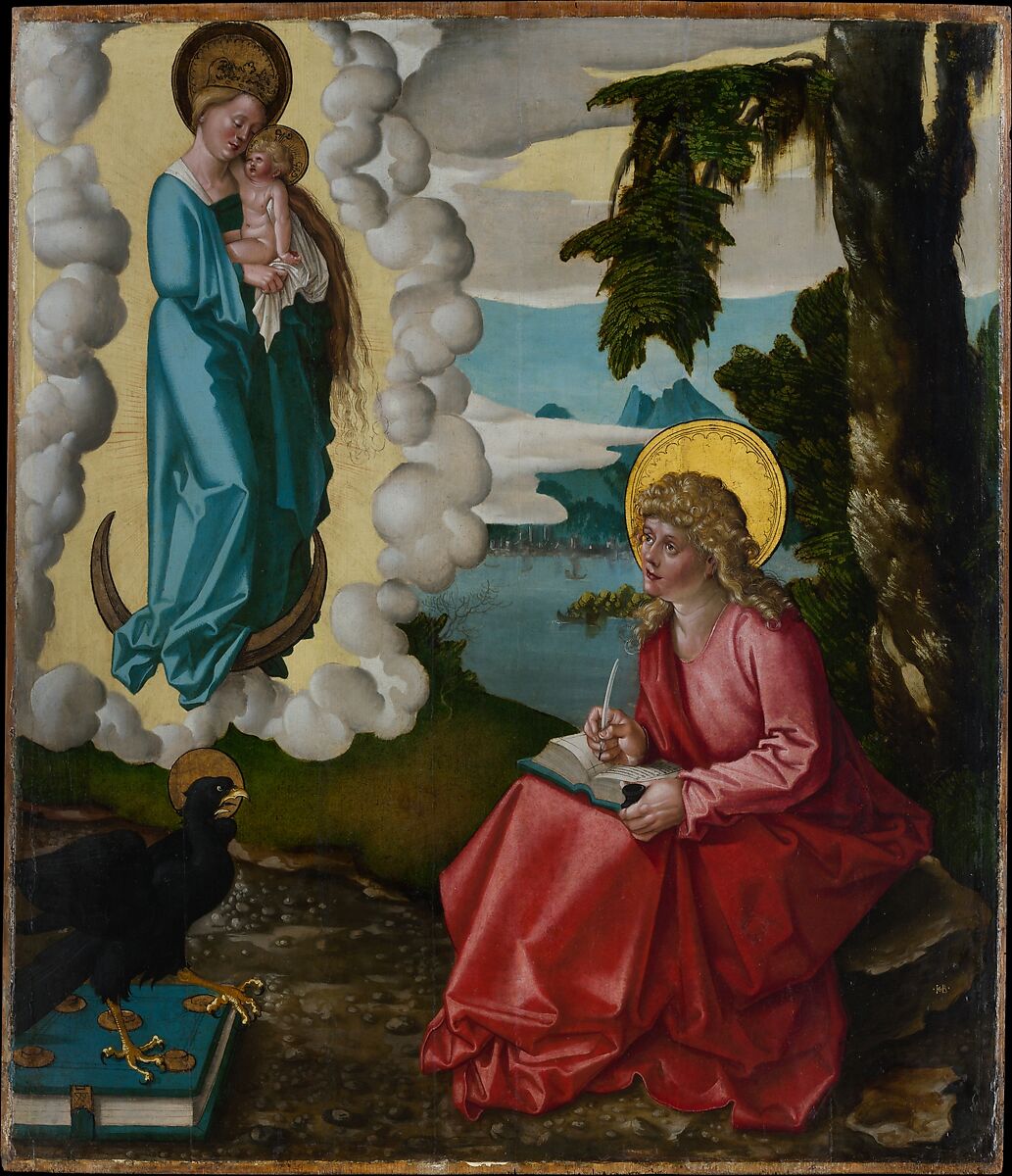 This artwork is meant to be viewed from right to left. Scroll left to view more.