The Story of Joseph
Biagio d'Antonio Italian

Not on view
In a succession of episodes, marked with the names of the chief characters, the painting illustrates the biblical story of Joseph (Genesis 37,39,42-27). In the background to the left is the sale into slavery of Joseph to Potiphar; Joseph fleeing the seductive advances of Potiphar's wife; and his subsequent imprisonment. In the foreground on the right is the dream of the Pharoah and Joseph interpreting it, and, on the left, Joseph greeting his father and kinsmen on their arrival in Egypt.

A companion panel (J. Paul Getty Museum, Los Angeles) shows earlier episodes of the story, before Joseph was sold into slavery in Egypt. The panels originally were installed in the wainscoting of a bedroom, and date from about 1482.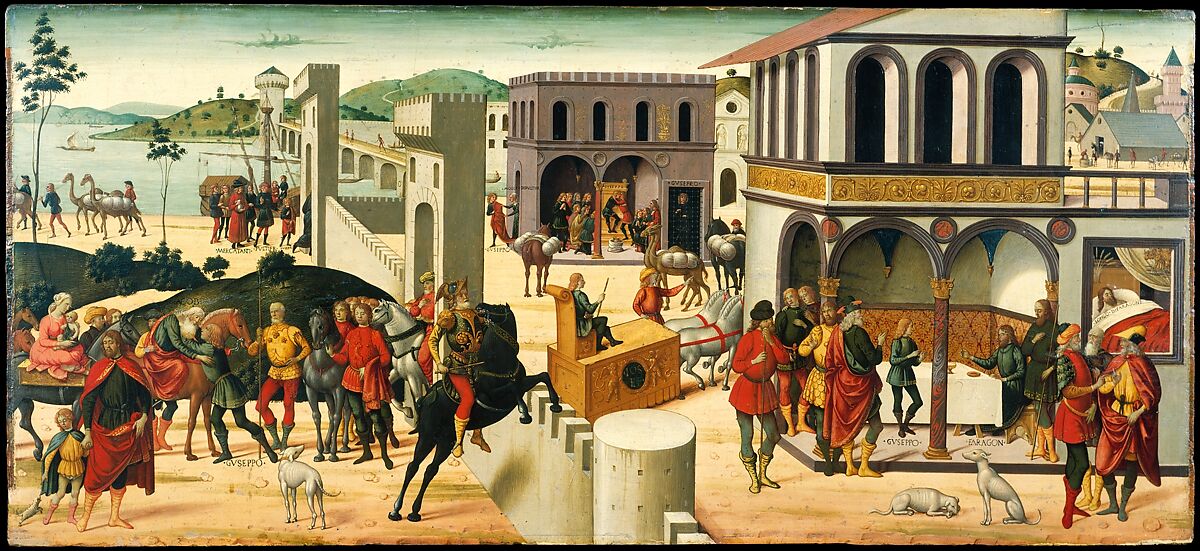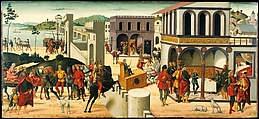 This artwork is meant to be viewed from right to left. Scroll left to view more.