Madonna and Child with Saints Jerome and Mary Magdalen
Neroccio de' Landi Italian

Not on view
A sculptor as well as a painter, Neroccio de' Landi was one of the most accomplished artists of late-fifteenth-century Siena. His work centered on devotional images of the Madonna and Child; this one dates about 1490. The format—with two accompanying saints set behind the Virgin—was conventional in Siena, but Neroccio's lyrical, relief-like treatment of the figures and his emphasis on surface refinement are peculiar to him.

The frame is not original to the picture but was designed by the great architectural engineer-sculptor-painter Francesco di Giorgio, with whom Neroccio shared a workshop between 1468 and 1475.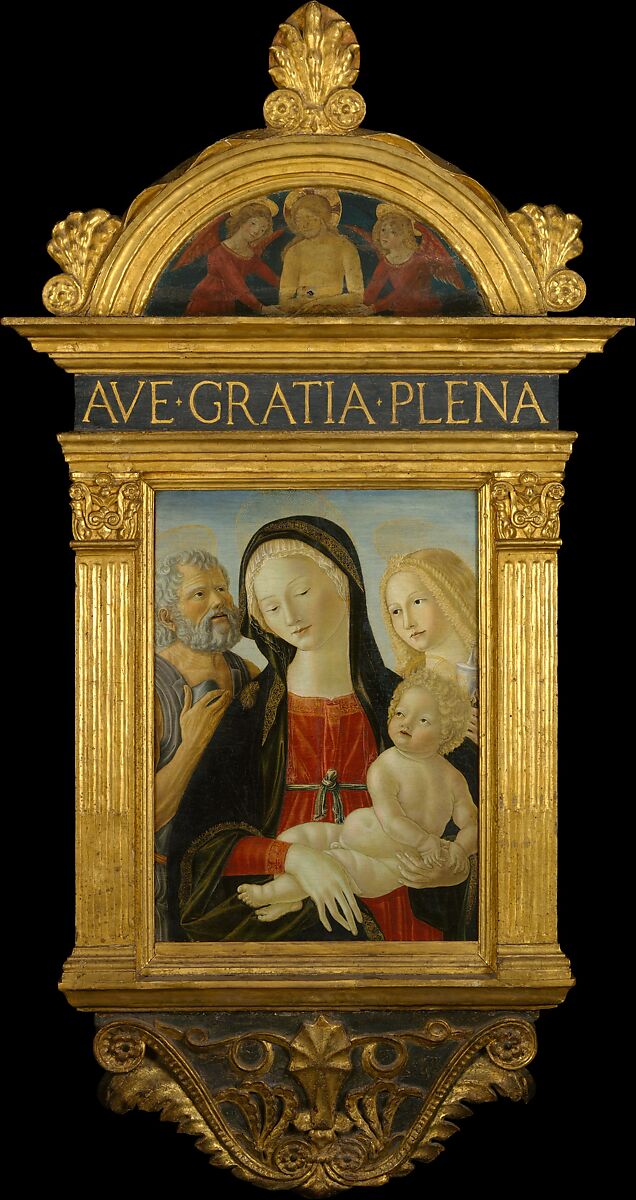 This artwork is meant to be viewed from right to left. Scroll left to view more.